We're days away from the Amazon Valentine's Day Sale. So brands should prepare to make it big during the month of love!
The event will last from February 4th to February 14th. During this time, Amazon will offer product discounts as high as 50%. Sale offers include products in categories like fashion, electronics, beauty and personal care.
This is quite the holiday for FBA sellers. It's when Amazon gets its first shopping surge, and gives sellers a chance to get their sales performance for the year off to a strong start.
How to Make the Most of the Amazon Valentine's Day Sale
Today, we offer some tips that'll help you prepare for a successful Amazon FBA Valentine's Day. So without further ado, let's dive in.
Pricing and Discounts
You know that the lowest price doesn't always win on Amazon. Users look for great deals, which include pricing, SEO, content, engagement, advertising, and promotions.
The latter element is key during holiday sales like Valentine's Day. At this time, most shoppers will engage with brands that not only feature great products, but also enticing discounts.
But seller promotions are not only a tool to drive sales. They can also create traffic, since a user could share a specific discount with their community.
So, it's about creating a chain reaction that drives leads. In return, you'll also boost your search rank position, turn over excess stock, and increase conversions.
Make sure that you also check the competition's pricing strategy. You can then adjust your prices so that you can stay in the game.
Spread the Word
As we said at the start, the Valentine's Day sale begins on February the 4th and ends on February 14th. Perhaps users will wait until the last days to buy. However, you should still make the most of the whole period.
Customers will spend time searching for the perfect gifts. Helium10 states that CPCs for ads during Valentine's Day increase between late January and mid-February. That said, there's also a surge in conversion rates during this time.
That means you should invest in engaging Amazon ads. Your key ads should appear along product searches, or within specific listings. Brands can also use ads to showcase their catalog outside Amazon.
You can also target ads to engage with niche audiences and brand followers. This could give you an edge to making it big on Valentine's Day.
Prepare the Warehouse
Before promotions and attraction, you need to take care of your stock. This means ensuring that you have enough products in the warehouse to meet customer demand.
Poor inventory management can lead to several issues. For example, users can go into your listings and find that a product is "unavailable". Thus, they'll go to the competition to fulfill their needs.
In consequence, your listings could go down in the search results. Then, your sales will take a hit over time, which will affect your reviews and your chances to win the Buy Box.
Also, consider the holiday. Stock up with products that are more likely to sell during Valentine's Day. If you need some extra space, try to remove excess inventory before the big date.
Suit Your Brand Up
Product listings can close a sale, or they can halt it. It all depends on their content and design.
Make sure that users can find all relevant information regarding your product. Create titles, bullet points and descriptions to showcase how your product will improve their lives.
The same goes for images. Upload high quality pictures (and video) that tell customers how to use a product. Also, highlight its benefits so they can see how relevant it is for them. You can consult this guide to create winning product images on Amazon.
You should also dress up your Amazon Store with a Valentine's Day theme. This is where users can check out your complete catalog and promos. It's the best place to engage with them, and to prove your worth as a solution provider.
Go Social
Your strategy should reach beyond Amazon. Here's where social media can lend a hand. Use your brand channels to build interest during the Valentine's Day sale. Followers will find your deals beforehand, and thank you for it.
Brands can also entice engagement with giveaways. Such a strategy is a great way to draw attraction to your products. Thus, you'll attract new leads, which can then turn into paying customers.
Keep your post clean, consistent, and real. This means being as authentic as possible. Users prefer direct and honest interactions. It's what may encourage them to keep learning about you and your offers.
Beyond Valentine's Day Sale
Although the sale ends on February 14th, your promos could last a bit longer. The goal is to attract repeat customers, who are already happy with your product. Let them know about ongoing deals that may interest them.
So, extend your deals to keep the sales momentum going. Plus, this will also help you liquidate inventory before the next big holiday sale.
Final Thoughts
Each year brings back great selling events like Valentine's Day. It's an ongoing chance to delight customers during one of the key holidays of the calendar.
The tactics above can help you prepare for a successful Amazon Valentine's Day sale. Once you get things organized, you'll need to focus on engagement. That's the key to driving conversions during the sale and beyond.
Also, stay close to customers during the sale. This will earn you their trust, and encourage them to review your offers beyond Valentine's Day.
Author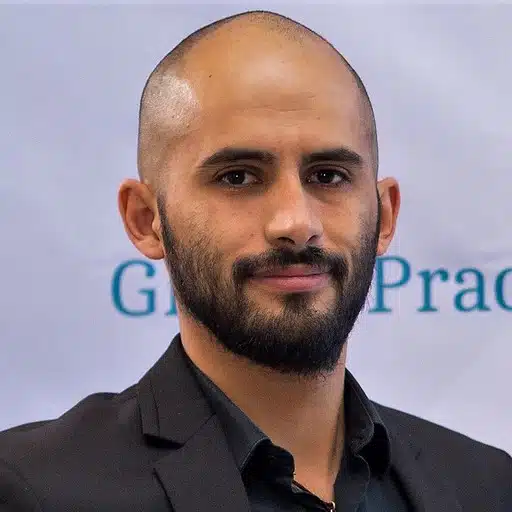 Esteban Muñoz is a content writer at AMZ Advisers, with several years' experience in digital marketing and e-commerce. Esteban and the AMZ Advisers team have been able to achieve incredible growth on Amazon for their clients by optimizing and managing their accounts, and creating in-depth content marketing strategies.