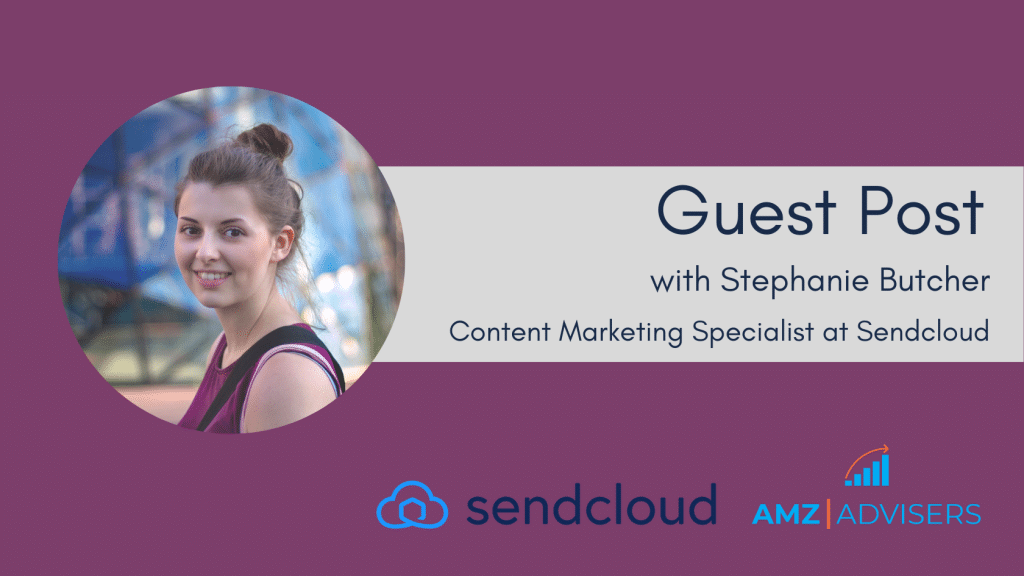 Selling your products on Amazon is a great way to expand the reach of your e-commerce business. But are you ready to start crossing international borders when shipping your products? If so, then it's time to become acquainted with the HS codes.
As a shipper, you will use these codes to specify the goods you ship internationally as they pass through customs.
HS (Harmonised System) codes, also known as tariff codes, help ensure that your goods sold on Amazon smoothly pass through international borders and make it to your customers without unnecessary delays.
This quick guide gives you an introduction to the HS code system and how to use it.
---
What are HS codes?
HS codes are standard, globally recognised codes that identify products for import purposes. Each code contains at least six digits that are arranged in pairs, sometimes followed by extra digits. Each of the digits stands for specific product categories and characteristics.
When a package arrives at an international border, customs authorities check the HS codes to determine the contents. They do this for many reasons. In some cases, certain products may be subject to special taxes or import bans. Customs authorities may also monitor HS codes for statistical research to track the import of certain items.
The HS code system covers up to 98% of all products sold on the international market. That means that no matter what products you are selling on Amazon, there will virtually always be an HS code that you can use to identify it for customs purposes.
---
What do HS codes look like?
To show you what HS codes look like, and how they work, let's take an example:
'6109.10' is the HS code for cotton t-shirts.
If you break down this code, you can see how the code system works:
The first two digits ('61') refer to a broad category of products: 'Articles of apparel and clothing accessories knitted or crocheted'.
These digits are followed by additional digits ('09') which narrow things down even further: 'T-shirts, singlets and other vests, knitted or crocheted'.
The final digits ('10') refer to an even more specific category: 'T-shirts, singlets and other vests, knitted or crocheted, made of cotton'.
Additional digits may be added to the codes to specify further features of the product. However, the main six-digit code usually provides enough information for customs authorities to be able to identify common consumer products like the ones sold on Amazon.
---
Who issues the HS codes?
The HS code system is managed by The International Convention on the Harmonized Commodity Description and Coding System. This international treaty is designed to standardize international customs operations. Its goal is to make sure that merchandise like yours can smoothly cross international borders, as long as there are no import restrictions in place.
Currently, the system is used by customs authorities in virtually every country of the world, including all Amazon markets.
It's up to the World Customs Organisation (WCO) to define the code list. This international authority also releases an updated HS code list every five years. The list is updated to include new products and product features.
---
How to use HS codes when selling on Amazon?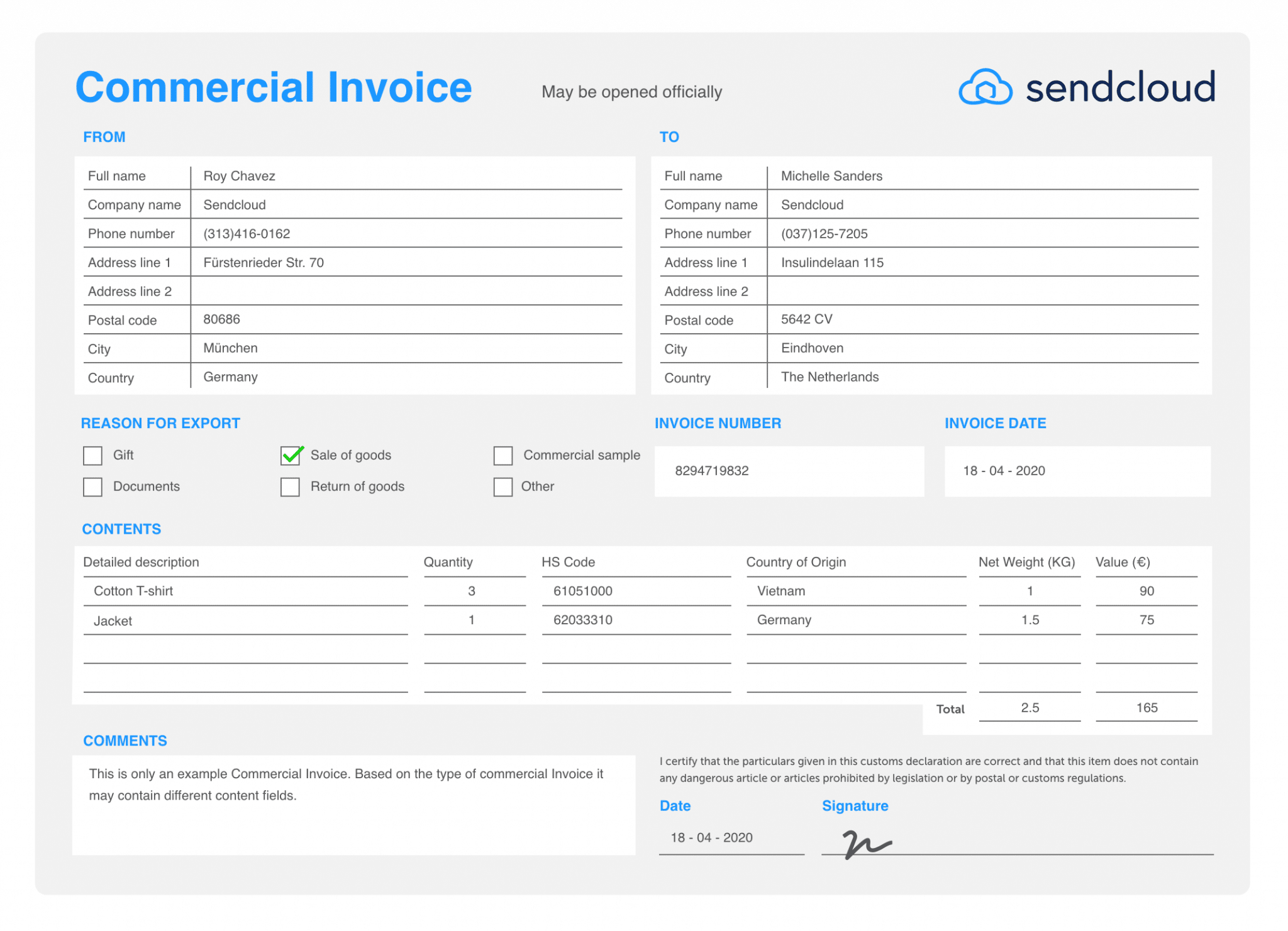 ---
As an Amazon seller, you should include HS codes on commercial invoices and other required customs documents (like CN22 and CN23 forms) attached to your international shipments. Affix these documents to the outside of the package, so they are easy for customs officials to immediately see.
When filling out customs documents, take care to include the exact code for each product inside the package. Use the full six-digit code, along with any extra digits that apply to the specific product. Some countries, like the US, require additional code numbers defined by their local customs laws.
The US code system is known as the US 'Harmonized Tariff Schedule' system. It is based on the HS system, but specifies additional digits to more precisely categorize products entering the country.
---
Where can you find the right HS codes?
When you consider that HS codes cover more than 200,000 types of products, you can imagine how complex and exhaustive the code system is.
To simplify your search for the correct HS code, try using an online HS Code Search Engine. These tools help you track down the exact code you'll need to properly identify your product for international shipping.
If you're still not sure which code to use, check with your logistics partner. They usually offer an HS Code search option themselves, and can also inform you of any additional digits you may need to include for specific destination countries.
---
Are HS Codes really that important?
Any seller on Amazon who ships products internationally benefits from using HS codes. These codes ensure that your shipments comply with international law. However (and even more importantly for you as a retailer), they also ensure that your merchandise makes it to your paying customers as quickly as possible.
Using the correct HS codes enables you to provide a good service experience for your customers.
By law, the 'importer' (which is actually your customer) is required to use correct customs documentation for the goods they are receiving from abroad. However, you cannot expect customers to take responsibility for this.

Very few average consumers shopping on Amazon will even know what the HS system is.
That means, in practical terms, it's up to you as the seller to use the code system correctly.
If you do not use the correct codes, your package may run into delays when going through customs. In some cases, the merchandise may be confiscated, or additional fees (taxes) for import may be applied. These can lead to unexpected costs and inconvenience for your customers, which is something you definitely want to avoid.
---
HS codes help ensure a positive customer experience
If you are selling on Amazon, then you know how much your customers value fast, efficient delivery. For international shipments, customs clearance is the main obstacle that your package encounters while on its way to the customer. That makes it extra important for you to do everything you can to make sure your package efficiently passes through customs.
So, think of HS codes as a way to contribute to a positive experience for your customers. When you use these codes correctly, you are doing your part to prevent delays and keep the package moving as quickly as possible.
---
Navigating the HS code system
It's normal to be a little confused by the HS code system at first. After all, it is a very elaborate system that covers many different types of products. On the bright side, the system does get easier to use once you become familiar with how it works. There are also many helpful resources at your disposal, including the HS code search tools offered by your logistics partners.
Additionally, if the product range you offer through Amazon focuses on specific product types, you will only need to familiarise yourself with the products covered by a few HS codes. This helps you narrow your focus to the part of the HS code system that you actually need for your products.
Nevertheless, you may run into some common challenges when using the HS code system. The key is to always use the codes that best describe your products.
---
Choosing the right code
Because the HS code system includes around 5,000 product categories to choose from, it can sometimes be difficult to determine which code best identifies your product. Usually, there are subtle differences included in the terms of the code descriptions.
For example:
'6109.10' refers to: 't-shirts, singlets and other vests; of cotton, knitted or crocheted'
while
'6109.90' refers to 't-shirts, singlets and other vests; of textile materials (other than cotton), knitted or crocheted'
That means it's important to know your product's features and choose the code that best applies. In the example listed above, the difference in material (cotton or not) helps you choose which code to use.
---
Regularly audit your product range
Because of the importance of choosing the right HS codes, you'll also want to regularly audit your product range. If a product's features change, then it may suddenly fall under a different HS code category.
Imagine, for example, that you sell t-shirts on Amazon, but decide to switch from selling cotton shirts to shirts made from a poly-cotton blend. That means you'd need to use a different HS code if you want to ship those t-shirts internationally.
This is even more important if you are selling products like foods, living organisms (plants), or other items that may be subject to stricter customs clearance requirements. Especially items like these must always be carefully identified using the right HS codes.
---
Conclusion: HS codes help expand your international business
If you're selling internationally on Amazon, then HS codes may seem like a necessary 'burden' at first. It can take some time to become familiar with the code system and figure out which codes to use.
However, remember that this system is actually a means for you to gain access to markets outside of your home country. When you use the codes properly, you'll expand your Amazon customer base and ensure a positive customer experience, with the fastest possible international delivery.
Take some time to get used to the HS code system, and a little research will pay off. If you run into questions, be sure to check with your logistics partners or local customs authorities themselves. After you've mastered the system, you'll be well-positioned to bring your international sales to the next level on Amazon.
---
Recommended: The Enhanced, Expanded FBA New Selection Program
---
Author Bio:
Stephanie Butcher is a Content Marketing Specialist at SendCloud, a shipping automation platform that helps online stores save time, effort, and money on their most frustrating process: shipping. The all-in-one shipping platform connects 30+ international carriers to online stores and enables efficient worldwide shipping.