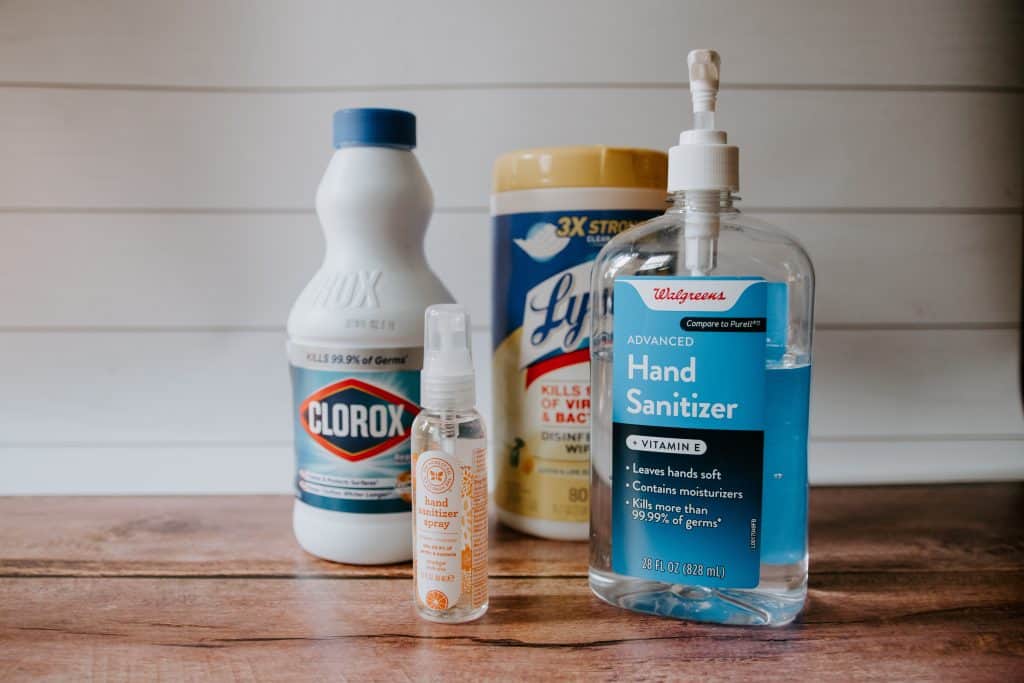 ---
Amazon bans non-essential items shipments and millions of sellers are being affected by this decision.
As the coronavirus pandemic worsens, the demand for the basic staple needs is getting higher and higher. Due to the surge in demand during the current worldwide situation, Amazon is banning sellers in the United States and in the UK from shipping any non-essential items to its warehouse through April 5, 2020.
The eCommerce giant notified the sellers last Tuesday, March 17th that they will only accept medical supplies, household staples, and other high-demand products for the next three weeks through their Fulfilled by Amazon service.
In an email obtained by NBC, an Amazon representative stated the following:
"We are seeing increased online shopping, and as a result, some products such as household staples and medical supplies are out of stock."
Therefore, this measure aims to ensure that customers will be able to receive products more quickly.
---
Temporarily Prioritizing Essential Products
Amazon is closely monitoring the developments of COVID-19 as well as the impact of the pandemic on their selling partners and customers.
Due to the increased demands of people who are staying at home, as well as those who are preparing for the worldwide issue, some products, especially household staples and medical supplies are out of stock.
To help fulfill the demands of the general public, Amazon is temporarily prioritizing products such as household goods, medical supplies, and other high-demand products. This will allow the fulfillment centers and warehouse to more quickly receive, restock, and ship products to the customers.
Amazon will make another announcement once the services will resume back to its regular operations.
Any shipments created before March 17, 2020, will be received by the fulfillment centers.
---
---
COVID-19: Removal Order Delays and Long-Term Storage Fee Waiver
On March 24th, Amazon announced, through its News section in Seller Central, that they will waive the April 15 long-term storage fees for inventory stored in the following countries:
The United States
United Kingdom
Germany
France
Italy
Spain
Poland
Czech Republic
You can still create removal orders, but keep in mind that there will be delays in completing the requests. This also applies to auto removals.
Check the status of your removal orders here (sign-in required).
---
Additional Workforce
In addition to the changes with the Fulfilled by Amazon program for the next three weeks, Amazon's Senior Vice President, Dave Clark, announced that they will hire 100,000 additional warehouse and delivery workers to handle the surge in orders.
According to the announcement, there will also be a rise in the pay for the current workers by $2 an hour until the end of April.
According to Clark, the news that Amazon bans non-essential items, "meet the surge in demand from people relying on Amazon's service during this stressful time, particularly those most vulnerable to being out in public."
Clark explained:
"In addition to the additional 100,000 new roles we're creating, we want to recognize our employees who are playing an essential role for people at a time when many of the services that might normally be there to support them are closed".
---
Frequently Asked Questions
What products can I ship through FBA?
Since Amazon will be prioritizing household staples, medical supplies, and other high-demand products, only the following products will be accepted:
1. Baby Products
2. Health and Household
3. Beauty and Personal Care (this includes personal care appliances)
4. Grocery items
5. Industrial and Specific
6. Pet Supplies
---
Can a seller still list other items and place them under any of these categories?
No. If a seller is caught listing in an inaccurate category, it is considered a violation of Amazon's listing policies. This may result in account suspension.
---
Is Amazon also taking similar steps for their retail products?
Yes, they are.
---
Where does this announcement apply?
To the US and EU marketplaces.
---
What if there is already a shipment on its way?
All shipments created before March 17 will still be received by the fulfillment centers.
---
What if I have a product in an Amazon Fulfillment Center and it's not within the acceptable categories? Can I still sell the item on the platform?
Yes, you can. If the item is already on its way or it is in the fulfillment center, you can still continue to sell it as normal.
---
What will happen if my Inventory Performance Index score falls due to this announcement?
Amazon is working diligently to account for this immediate change in your IPI score and in the storage limits for the following quarter.
---
I think the product that I have is either a household staple or a medical supply. However, I am not able to create a shipment. What's the next step for me to do?
Amazon will determine if the product is a household staple or a medical supply based on the listing that you created.
As of the moment, Amazon will not be accepting any requests to re-classify listings.
---
The product I listed is within the prioritized categories. However, I am not able to create a shipment to the FBA. What should I do?
If the product that you're selling is classified as a priority product but you are yet to create a shipment, the product will not be prioritized at this time.
---
I'm not selling any household staples or medical supplies. What should I do if my business cannot replenish any of my products?
Amazon understands that this is a huge change in the business. They are not taking this decision lightly.
Amazon is making these temporary adjustments to prioritize medical supplies, household staples, and other high-demand products shipped to their warehouses in order to receive, restock, and ship products to the customers faster.
Sellers who have their products in the fulfillment centers can still sell their products.
In order to fasten the operation, Amazon is opening 100,000 new full-time and part-time positions in its fulfillment centers across the United States.
---
Can I still sell non-household staples and medical supplies through merchant-fulfilled channels?
Yes, you can.

---
What Is The Fulfilled By Amazon Program?
The Fulfilled by Amazon program is Amazon's flagship service. It enables third-party sellers to use the retailer's warehouse storage space and delivery network. This service is provided exclusively by Amazon to sellers on the marketplace. The company will provide storage, packing, as well as shipping assistance to the sellers.
This takes the burden off the sellers and will also grant them more flexibility in their selling practices.
The Fulfillment by Amazon program allows sellers to ship and store their products to an Amazon fulfillment center before selling them to customers.
Once an order is placed, an Amazon associate inspects and prepares the item, packages it, and ships it to the customer's address.
---
Why Do Sellers Prefer Using The FBA Services?
Sellers can take advantage of the benefits and resources associated with Amazon once they start using the FBA services. These include:
---
You only need to pay subsidized shipping fees.
Sellers who use the FBA service will only pay a fraction of the regular shipping fee, compared with delivering it from an individual account. Since Amazon has a connection with shipping companies, these couriers provide subsidized shipping fees. Sellers can also offer free shipping once a customer reaches a certain amount. Products sold through FBA are also eligible for FREE Super Saver Shipping and Amazon Prime.
---
Sellers can gain the trust of customers.
Customers can rest assured that you sell high-quality products since Amazon's name is associated with the item.
---
Amazon can handle and ship inventory.
Including selling your products in multiple channels and not just through the platform.
---
Expect rapid delivery with FBA.
Since all FBA orders are processed the same way as to how Amazon handles their own merchandise, this means that customers will receive it faster. A seller can also feature the item through his own website and through the Fulfillment by Amazon website. Once a customer places an order, Amazon will pick the item from the inventory, pack it, and ship it to the customer.
---
Sellers can get access to the Amazon Prime audience.
Qualified FBA listings are also Prime-eligible and will be displayed with the Amazon Prime logo. This will allow the seller to reach new and existing customers who are looking for a free one or two-day shipping.
The chances of your product being chosen by a customer are higher, as they will receive the product a lot quicker, without paying for the shipping.
A lot of sellers are using this program to send their goods to Amazon's warehouses which store and deliver the items to their customers for a fee.
There are only five categories allowed for this service once the changes take over:
groceries,
health and household goods,
pet supplies,
beauty,
personal care items and,
industrial and scientific products.
---
Closing Thoughts
Undoubtedly, this announcement has severely disrupted the services of millions of sellers who depend on the platform to run their business. The changes will also decrease more than half of the total sales on their website.
This would mean that the Amazon sellers would need to seek out other methods to deliver their products to customers.
However, compared with Amazon's services, many couriers and private delivery companies are more expensive and slower in service.
We understand this is a difficult time for everybody. Fortunately, Amazon made it clear that this restriction will be effective until April 5, and we truly hope that by that time, sellers can resume operations with no further disruptions.