It's no secret that the tech giant is the go-to place for many merchants who are looking for ways to skyrocket their sales. But choosing what to sell on Amazon in 2022 can be an overwhelming task.
The astounding number of products and millions of sellers on Amazon might make you feel like it's impossible to have your piece of the Amazon pie. We're here to tell you, it's not!
In this article, we'll show you how the pandemic has changed shoppers' preferences, needs, and expectations, and we'll go over the most popular products and categories on Amazon in the first quarter of 2022.
Has COVID changed the demand side?
The pandemic has definitely changed consumer behavior which then gifted Amazon more market share and sales volume. EMarketer estimates that Amazon increased its share of e-commerce sales to 38% in 2020, up from 37.3% in 2019.
Since people are staying at home to reduce the risks of getting infected, several categories have become extremely popular. Ordering the needed products online has become a common habit and even a necessity.
Due to the overwhelming demand for household essentials during the pandemic, Amazon even temporarily refused to stock certain items in its warehouses.
Related content: Amazon Best Sellers: Toys & Games Category (USA)
What categories are trending on Amazon now?
Choosing a specific product might be overwhelming. One trick is to look into the categories and see which one or two you'd like to focus in.
Electronics
As people continue to stay more time at home, sales for entertainment-related products like games and movies have soared. People want to be entertained in the safest way possible. Thus, investing in electronics such as streaming sticks, smart TVs, and card games.
The Roku Streaming Stick+ has been one of the best-selling electronics in Amazon with Monthly Sales of 52,485 units and a Monthly Revenue of $2,474,668.1
Computers & Accessories
Most companies have opted to transition their workforce to a work-from-home set up prompting the increase in demand for computers and accessories. Even students are studying from home.
As people continue to adjust to the new normal, the demand for computers would seem to continue for the rest of the year.
One of the top-selling laptops is the Acer Aspire 5 Slim Laptop which has a Monthly Sales of 15,174 units and a Monthly Revenue of $5,538,358.1
Mobile Phones & Accessories
With the closure of gyms and the need for a stronger immune system, sales for fitness equipments such as strength training products, free weights, and Smart Watches with GPS tracking and heart rate monitoring have ascended.
One of the top-selling accessories is the LETSCOM Smart Watch which has GPS Running Watch Fitness Trackers, Heart Rate Monitor, Step Counter, Sleep Monitor, and IP68 Waterproof to help in accidental water spills. It has a Monthly Sales of 3,751 units and a Monthly Revenue of $172,508.1
Health & Household
There was a drastic increase in sales for Health and Wellness products during the pandemic in 2020. Sales are expected to continue rising as people become more health-conscious in this pandemic. One of the best sellers is the Apple Cider Vinegar Gummy Vitamins by Goli Nutrition – Immunity & Detox with Monthly Sales of 156,783 units and a Monthly Revenue of $2,975,741.1
Home & Kitchen
A lot of restaurants have closed and people are opting to prepare their own meals due to the lockdown or as a personal preference.
This Instant Pot Duo 7-in-1 Electric Pressure Cooker has been the rage with Monthly Sales of 54,923 units and a Monthly Revenue of $4,338,917.
Clothing
Clothing has always been a high-demand category for Amazon since people of all ages and nationalities consider this as a basic necessity.
With the pandemic, we've seen an increase in sales of comfortable clothes such as loungewear and sportswear. One of the top sellers is the SEASUM Women's High Waist Yoga Pants with a Monthly Sales of 121,480 units and a Monthly Revenue of $3,764,665.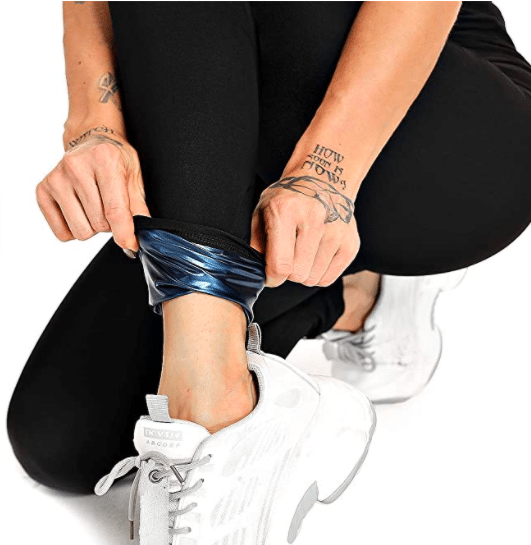 Other factors
Although it's good to know which products are in demand during this pandemic, it's also crucial to consider FBA-friendly products. You would also need to consider other factors such as weight, size, does it travel well, etc.
Choosing what product to sell can be overwhelming so here's a trick – narrow down your research to a point where the product you are going to sell is so specific that competition is drastically reduced, and you only attract serious buyers who are looking to purchase your product right away.
Conclusion
It's hard to pick a winner, but given the circumstances, our bet is Category Home & Household is gonna be hot.
In choosing your product, remember to be practical and consider factors like product weight, type (avoid products that are easily damaged, so steer away from products that contain glass or delicate parts), seasonality, etc. It's always good to choose a product that solves a problem or fulfills a need, especially during this pandemic.
Keep in mind that, generally, buyers don't just 'browse' on Amazon. They are almost always looking for something particular. Make sure that you list your items clearly. This is where you offer that specific product to them!
1 JungleScout https://www.junglescout.com/
Author Bio
Ruth Castillo is a Client Success and Content Manager at MerchantSpring with several years of experience in customer experience, analytics, and communication. Ruth and the MerchantSpring team help professional online retailers and sellers turn e-commerce marketplaces, such as Amazon, eBay, Walmart, Shopify, and any of the other hundreds in this category into viable sales channels. They also provide a SaaS-based Marketplace Management Platform (Marketplace Manager™) and supplementary services to alleviate these distinct pain points for sellers.