Walmart brands now have a new eCommerce ally thanks to Walmart Business. Launched in early 2023, the app is designed for small and medium businesses (SMBs) and nonprofits.
Users can create a free account to enjoy the benefits of Walmart Business. However, customers can also subscribe to Walmart Business+ for a yearly fee. Enrolled users can enjoy unique benefits, such as free shipping and delivery.
Below, we'll explore how Walmart brands can take advantage of this new eCommerce app to drive their success.
What is Walmart Business?
The new eCommerce site works like a regular online store. However, it's not directed toward regular customers, but at entrepreneurs. That is the key to Walmart Business.
Think of it as Walmart's answer to Amazon Business. Walmart Business is a B2B e-commerce site, focused on supplying companies with the products they need to succeed in the market.
The retail giant created this service with the help of their customers. Several SMBs Identified the essential items that they need to operate. Then, Walmart allocated such products within their new storefront.
Now, Walmart Business features over 100,000 products for enrolled Walmart brands. For example:
Food and beverages

Office supplies

Electronics

Restroom appliances
Related content: Selling on Walmart vs Amazon
Features for Walmart Brands
Companies can enroll in Walmart Business for free. In doing so, they will enjoy the following perks:
Enjoy low prices all year round

Get access to the complete B2B product catalog

Create up to 5 user accounts per business
Users can also review metrics like order history, payment data, and purchasing power. Besides, the app offers access to the Tax-Exemption Program. Qualified Walmart brands can then remove applicable taxes from their purchases.
About Walmart Business +
We've established that this eCommerce site focuses on businesses, not regular customers. The same applies to Walmart Business +.
Unlike its counterpart, this membership program focuses on SMBs and non-profits. Walmart Business + offers a few extra perks not found on Walmart Business. For example:
Free delivery services for orders above $35

Free shipping (no order minimum required)

2% cashback on orders over $250

Save 5% on eligible items

Business Spend Analytics
Walmart Business + requires a $98 subscription fee. This yearly payment grants them access to the unique benefits we discussed above. Enrolled brands can also access the Tax-Exemption Program. Plus, users can also review spending analytics to optimize their expense decisions.
Related content: About Walmart Connect
How can Walmart Brands Take Advantage of the New E-commerce App?
COVID-19 put a dent in SMBs' and nonprofits' performance. To help out, companies like Amazon and Staples Inc. stepped in to help such businesses during the pandemic. Over the last year, Walmart perfected its online sales experience to do just that.
Ashley Hubka, Senior Vice President & General Manager of Walmart Business, states that the app aims to "empower SMBs and nonprofits." The idea is to offer a cost-effective solution that enables such companies to save time and hassle when acquiring resources.
The Arkansas-based company knows that many businesses rely on their service to carry out their daily operations. Walmart Business aims to make things simple for such customers by
Saving time and money on purchases

Optimizing

stock management

Helping boost management, efficiency, and growth
With over 3,500 supercenters, 5,300 retail units, and 600 Sam's Clubs, Walmart Business is within 10 miles of almost 90% of US customers. This means that the new B2B e-commerce is in a prime position to service local business owners across the country.
Final Thoughts
Walmart Business may turn into one of the go-to online resources for nonprofits and SMBs. It's an opportunity to streamline your supply needs. Plus, you'll get to work with one of the most trusted brands in the US.
Granted, this is a 'young' app. But Walmart is bent on offering users the supplies they need to run their daily operations.
We recommend that you dive into the app. Try it out and see if it's worth your time joining the Walmart brands that already enjoy the benefits of this new eCommerce app.
Good luck!
Author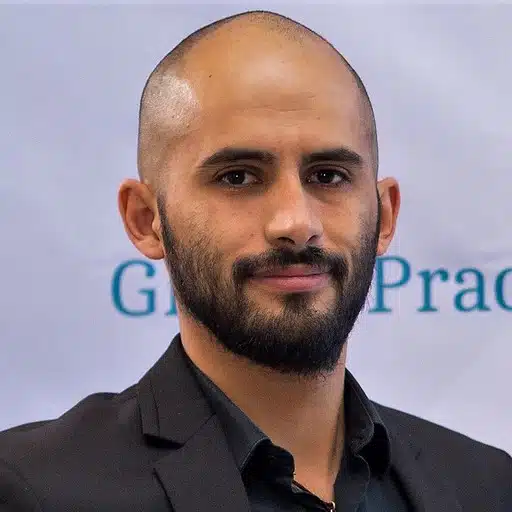 Esteban Muñoz is a content writer at AMZ Advisers, with several years' experience in digital marketing and e-commerce. Esteban and the AMZ Advisers team have been able to achieve incredible growth on Amazon for their clients by optimizing and managing their accounts, and creating in-depth content marketing strategies.