Customers always look for great deals when browsing your products. Luckily, you can ease their searching process with Amazon Seller Promotions.
SellerApp states that 80% of users prefer to shop from brands featuring promotions. This makes Amazon seller promotions a unique marketing strategy.
When timed properly, a good promotion can be what makes a customer buy from your Amazon store. This is especially true for special events like holidays or product launches.
Today, we'll review Amazon Promotions that can help you drive sales.
Let's get started.
What are Amazon Seller Promotions?
Promotions on Amazon allow sellers to showcase items to customers at discount prices. They can also include one-time gifts or unique benefits.
Now, this may indicate that the goal of promotions is to increase sales. That is true, but it's also not the whole story.
In truth, Amazon promotions generate traffic. When a user finds a great promo, chances are they'll share their finding with friends and family.
This word-of-mouth marketing could create a search boost for the promoted product. So, the true goal of Amazon seller promotions is to find new leads and drive conversions.
Why Run Amazon Seller Promotions?
Unlike Amazon Lightning Deals, you don't need a Professional account to set up Amazon promotions. They're actually available to open for most sellers.
Promotions are also quite easy to set up and track, as we'll see below. They're also customizable and offer scheduling options. Plus, the long-term benefits are quite promising.
Let's take a look at the benefits of running Amazon seller promotions:
Sales Velocity. Amazon promotions can help you increase sales for a fixed period. In return, you get a better cash flow.
Storage Turnover. More sales translate to constant stock turnovers. This means you can improve your inventory performance index. Plus, you'll also save up on long-term storage fees.
Average Order Value. Deals like "Buy One Get One!" can boost your Average Order Value. That means you'll entice customers to spend a bit more, and also collect revenue faster from Amazon.
Search Ranks. A successful promotion can boost product searches, leading to better search ranks. So, as your sales increase, so will the number of users searching for your promotions on Amazon.
Types of Amazon Seller Promotions
There are a few types of Amazon promotions. Some are best for off-Amazon marketing, while others are better suited for on-Amazon customers. Here's the process to set them up:
Log in to your Amazon Seller Central account.
Open the Advertising tab and click on Promotions.
Image source: Seller Central
Select the promotion that you wish to create.
Image source: Seller Central
Go to Manage Product Selection.
Select the products you want to include in a promo.
Click on Submit.
Image source: Seller Central
Now, Let's take a look at the types of Amazon seller promotions available to sellers:
Amazon Coupon
Users can find Amazon coupons in the deals or product detail pages. They're also located in search results, as links or "clips" for specific items.
Coupons have a one-time-only use. This means all users can see them and use them, but only once per customer.
Such promotions also have a fixed expiration date. This is something sellers should set carefully, since Amazon charges $0.60 per coupon redemption.
That means you may need to cut your returns for a bit, in exchange for more conversions.
Prime Exclusive Deal
These are offers available to Amazon Prime members. Now you won't reach all Amazon customers, but that's the point.
Prime members are known to spend more on Amazon. That means you'll advertise to users who are more likely to make a purchase.
Tiered Promo
Go to "Advanced options" in the promotion dashboard. Here, you can create a tiered discount structure for your promos.
The goal of a tiered promo is to encourage customers to make purchases by offering better discounts. And best of all, it comes with no Buy Box impact!
Percentage Off
It is just what it sounds like: offering products at a lower price. It all works by creating a promo code, which users type in during checkout to get their discount.
The key to percentage off promos is to set the proper conditions to reap the most benefits:
Set a standard price range before users can apply the discount.
Determine which products are eligible for the promo.
Specify the fixed discount percentage for the promotion.
Restrict the code to one redemption per user.
For example, "buy two items and get 14% off", and so on. Make sure you establish such rules before launching a percentage off campaign.
Buy One Get One
It's also known as BOGO. It's about giving away a free item, for every product purchase. You can also set specific terms for the giveaway. Options include:
Choose the quantity of items needed to get the free item.
Set a purchase quantity to meet to earn the free product.
Select the items you will give away to customers.
As with Percentage Off, set up a time limit for the promotion.
Social Media Promo Code
As the name states, this Amazon promotion is designed to work best on social media sites. Its goal is to boost awareness off-Amazon.
This campaign also requires a redeemable code, which users need to earn the promotion's benefit. It also requires specific pricing and time parameters.
With careful planning, a social media promo code will drive new traffic to your listings. Plus, you'll also increase customer awareness. 
When Should You Use Amazon Seller Promotions?
There are two tenets to think of when creating a promotion on Amazon. First, consider the type of product you'll promote. Then, set a goal for the promotion.
Here are the best Amazon seller promotions for specific product categories:
Image source: AMZ Advisers
Now, the goal will depend on your needs as a seller, of course. For example, you can set up a Buy One Get One, or a tiered promo, to increase inventory turnover.
As we mentioned above, social media promo codes are great to attract off-Amazon customers. You can also engage with followers by offering up coupons and exclusive deals.
And of course, make sure you do the following to spread the word:
Let customers know. Run a social media campaign where you can share your current promotion.
Make it time-sensitive. Limited-time offers may attract those users who don't wish to miss out on the offer.
Offer great value. Review your sales to see which products attract customers. This will inform the best type of promo to use, and the item that will benefit more from it.
Don't overdo it. Too many promotions may hurt your profits in the long run. It's all about finding the right discount/percentage balance to convert users into loyal and returning customers!
Final Thoughts
Customers love Amazon promotions, and brands should capitalize on this.
Amazon seller promotions offer many benefits to merchants. But the key to running successful promotions is to have a clear goal for your offers.
Promotions are not only about boosting sales, but about delighting customers. They are great enticements to drive sales or boost visibility. Plus, they can also help you stand out from competing brands.
So, it's clear that Amazon seller promotions are tools that sellers should not ignore. So go out there and set up your promotion strategy!
Author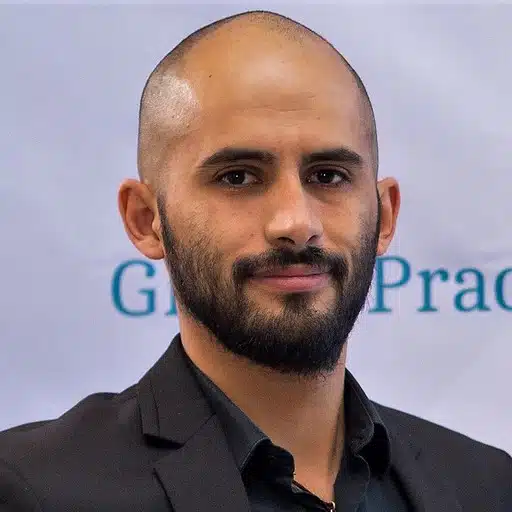 Esteban Muñoz is a content writer at AMZ Advisers, with several years' experience in digital marketing and e-commerce. Esteban and the AMZ Advisers team have been able to achieve incredible growth on Amazon for their clients by optimizing and managing their accounts, and creating in-depth content marketing strategies.