Amazon offers many tools to help sellers manage their finances. There's Amazon Lending and Amazon Currency Converter. And from July 2022, there's also Amazon Seller Wallet.
Let's take a deeper look into Amazon Seller Wallet. We'll review how you can activate it, and the perks it can offer to your business.
What is Amazon Wallet?
This new service allows global sellers to view, convert, hold and transfer sales funds. In short, you'll manage your proceeds via Amazon Seller Central.
Amazon Seller Wallet is best suited for international sellers with a US Amazon Store. In fact, Amazon Wallet only manages funds earned from the US store.
However, Amazon expects to include more stores in the upcoming months.
Am I Eligible to Enroll in Amazon Wallet?
Sellers can find Amazon Wallet in the Seller Central dashboard. You only need to sign in to your account and open the Reports menu. Then click on Seller Wallet, and that's it!
Amazon Seller Wallet is currently in its testing phase. So, only a few sellers have access to it. That said, you can apply for enrollment if you meet the following requisites:
Own an Amazon Seller Account for the US market, with a positive

account health rating.

Use Amazon Seller Wallet only for commercial or business purposes.

Be free of outstanding loans from any lender, when using

Amazon Lending.

Provide a local phone number and proof of business establishment.  
The last requisite applies to sellers in any region supporting Amazon Wallet transfers. Check the full list of supported countries and currencies before enrolling.
You can review a detailed registration checklist for Amazon Seller Wallet here.
How to Use Amazon Wallet
Once you're enrolled in Amazon Seller Wallet, your Amazon proceeds will be deposited within the program.
Your bank account will be listed as a secondary deposit method. So, you'll need to use Amazon Wallet to convert and transfer your sales profits into your account.
Amazon usually reserves sales proceeds for a 7-day period after delivery date. Then, the marketplace disburses all eligible revenue to sellers, every 2 weeks.
Your funds will be automatically available for you after disbursement.  
Currency Conversion
Amazon Wallet allows global brands to sell in the US market. The app also supports conversion from US dollars to over 20 currencies. For example: USD, GBP, EUR, CAD, AUD, HKD, and CHY.
This means that you will receive earnings in your local currency.
Disbursement Management
Amazon wallet can store and transfer your proceeds to any coin of your choosing. The program also lets brands choose the time and amount to transfer into their bank accounts.
This is a big improvement on Amazon Currency Converter, which only focuses on converting
Does Amazon Seller Wallet Charge a Fee?
There's no fee for creating or using Amazon Seller Wallet. Plus, domestic USD transfers are free of charge.
Amazon Wallet users only pay one international transaction fee, or ITF. Cross-currency transfers are then remitted based on certain rates.
This rate may vary depending on the 12-month trailing  net proceeds from all Amazon stores.
Final Thoughts
Amazon has a customer-centric approach to business. However, that doesn't mean sellers are left behind.
The retail giant is always striving to create new ways to help brands drive their success in the marketplace. Amazon Seller Wallet is the most recent example in this trend.
With Amazon Wallet, international sellers can manage sales revenue, and transfer your profits to your bank account in a flash! Therefore, brands will have an easier time managing their funds on Amazon.
Author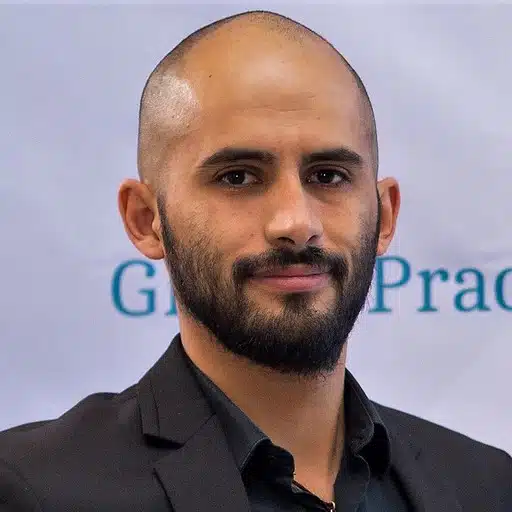 Esteban Muñoz is a content writer at AMZ Advisers, with several years' experience in digital marketing and e-commerce. Esteban and the AMZ Advisers team have been able to achieve incredible growth on Amazon for their clients by optimizing and managing their accounts, and creating in-depth content marketing strategies.