Consumers resell products all the time, and sometimes they do it through the Amazon Trade In program. It's a great way to give old devices a new purpose, and to earn a little reward on the side.
This program is part of Amazon's sustainability efforts. Like Amazon Renewed, Trade-In promotes an eco-friendly commerce landscape in order to help our planet.
Today, we dive into Amazon Trade-In. Let's see how to resell your devices to give them a new life in the marketplace.
What is the Amazon Trade In Program?
The Amazon Trade-In Program allows users to submit old electronic devices. Amazon then refurbishes and resells each device.
In exchange, buyers can get Amazon Gift Cards, issued for the value of each trade-in product. Buyers can also get a 25% discount when buying a new Amazon device.
The program favors trade-ins for Amazon devices. For example, you can submit Kindle readers, fire tablets, and Amazon echo speakers.
However, Amazon Trade-In also accepts other products for limited time periods. For example, users can sometimes trade in wireless routers, video game consoles, and smartphones.
Product conditions can range between 'non-functional' and 'good condition'. When users submit a product, Amazon evaluates the item's condition.
The best products get the highest value trade in. Plus, they are resold as used items in Amazon Warehouse Deals. Refurbished products may be listed on Amazon Renewed.
Some products may not be eligible for resale. In such cases, Amazon can help customers recycle the device via their Amazon Recycling program.
Where is Amazon Trade-In Available?
The program is currently available to users with a mainland US return address. All it takes is to pack and ship eligible devices for evaluation. We discuss the complete trade-in process below.
Amazon also offers several Trade-in locations across the US. Customers can register a device online, and then go to an authorized location to submit the product.
Amazon states that customers can deliver up to 5 devices to a single location. Some of the locations are Whole Foods stores and Amazon Lockers.
Users can also submit items at uBreakiFix, and Asurion Tech Repair and Solutions for evaluation. You can review the full list of Amazon Trade-In locations here.
Amazon Trade-In Product Criteria
As we mentioned above, Amazon Trade-In reviews each item to rate its working condition. This goes for all eligible electronic devices.
For example, the criteria for electronics is as follows:
You must own the device that you trade in.

The device should match the applicable title, version, size and color.

The product should power on and hold a charge.

Present no breaks, cracks or dents, beyond normal wear and tear.
Here's the criteria for consoles and video games that traders should meet:
Submit the video game title, or the console platform.

Inform if you'll trade in a special edition product.

The device shows no major damage or cracks.

Device includes all accessories, like cables and controllers.
To learn more about the guidelines, check out the Amazon Trade-In terms & conditions.
How does Amazon Trade-In Work?
Now that we have the overview, let's learn how to use Amazon Trade-In. You can also take an in-depth look into the process here.
Submit a Trade-In Order
First, log in to Amazon Trade-In and check if your product is eligible for the program. You can review the eligible categories here.
Then, select the product you wish to trade, and answer a few questions. For example:
Item's condition, based on the Amazon Trade-In program criteria.

What to do if a product is in a lower condition than expected.

Submit the address from where you'll ship the products.
Note that trade-in orders have an $1800 limit. So, to trade in items over a $1800 value, customers must make multiple orders. 
Prepare and Ship the Device
Now, users must deregister or unlock devices before trade-in. You can learn how to do so here. 
Amazon also recommends performing a factory reset. This will ensure that you delete any personal content from the device.
Once you register a Trade-In, Amazon will provide you with a shipping label to pack and ship your product.
You'll also receive a packing slip to include inside the shipping box. Also, don't forget to include a return label. This will help Amazon return the product, in case it's deemed ineligible.
Customers have 45 days to ship a Trade-In, or to deliver it to an approved location. You can send the package to Amazon via UPS, or drop it off at the location personally.
There's no charge for sending trade-in products to Amazon. All it takes is to print the free shipping label to send the items to Amazon, at no cost to the user. There's also no shipping cost for returned items.
Related content: Eco-friendly Packaging
Trade-In Product Status
It may take as long as 10 days for Amazon to receive your trade-ins. The marketplace will notify you via mail when they receive and rate your products.
You can also check the status of your order at any time in your Amazon Trade-In Account.
Once the product is accepted, Amazon will deposit the trade-in value to your account- You can review the amount in your gift card balance.
Amazon Trade-In Cancellations
You can't really change a trade-in once it's in process. That said, you can choose to cancel it, or to resubmit a new trade-in.
To do so, log in to your Amazon account. Then, find the item that you wish to cancel, and click on Cancel Order below its corresponding Trade-In number.
Amazon will return canceled trade-ins, if they don't get the product after 24 days, or before cancellation by the user.
Note. Amazon will pay for any accepted item after an appraisal. Missing items are marked as missing in your account.  
Final Thoughts
Every year, the retail giant allocates more resources to drive their second-hand market. We've seen it with Amazon Renewed Products. Plus, there's also Warehouse Deals, which focuses on reselling returned items.
Amazon Trade-In gives new purpose to old products. The resale program also promotes sustainable commerce between Amazon and its customers.
It's a chance to help reduce electronic waste. Plus, it's also a unique source of income for sellers, and a new shopping channel for users.
Author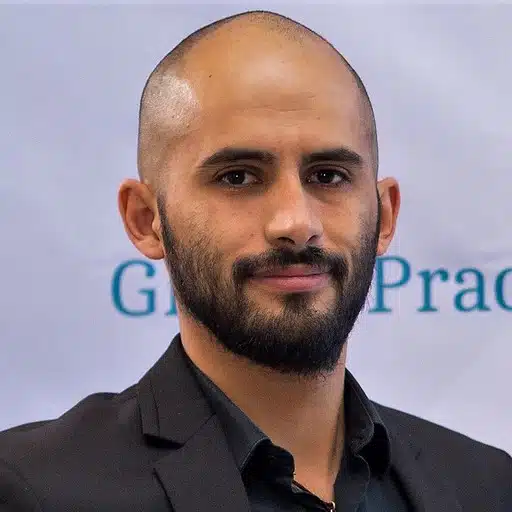 Esteban Muñoz is a content writer at AMZ Advisers, with several years' experience in digital marketing and e-commerce. Esteban and the AMZ Advisers team have been able to achieve incredible growth on Amazon for their clients by optimizing and managing their accounts, and creating in-depth content marketing strategies.