Amazon FBA is not the only path into Amazon Prime. There's also Seller Fulfilled Prime. This is the go-to option for brands who want to fully manage their Amazon journey.
This program offers brands free two-day delivery for every item on Amazon. At the same time, sellers also keep complete control of supply, logistics, and customer service.
Today, we take a look at Seller Fulfilled Prime. We'll review the singular perks brands enjoy from this unique gateway to Amazon Prime.
What is Seller Fulfilled Prime?
As Amazon puts it, "Seller Fulfilled Prime is the Prime program that allows you to deliver directly to domestic Prime customers from your own warehouse." 
Seller Fulfilled Prime (SPF) was launched in 2015. The program enables high-volume sellers to get Amazon Prime privileges, while still fulfilling orders themselves.
The program is an extension of Fulfilled by Amazon (FBA). It allows enrolled sellers to fulfill Prime orders from their own warehouses, or through their own logistics partners.
But there is a small catch, of course. Anyone who wants Seller Fulfilled Prime must meet Amazon's strict requirements.
Why Use Amazon Seller Fulfilled Prime?
Backlinko states that Amazon Prime holds over 200 million members in the world. Subscribers also enjoy unique perks for $14.99 a month. For example, event offers, media content, discounts at Whole Foods, and free two-day delivery.
The easiest way to enroll in Prime is through FBA. This program offers automatic Prime enrollment. Plus, Amazon will also handle customer service and shipping logistics.
However, this may not be a great option for some big sellers. They may already have a logistics operation in place. Plus, they also want to keep in touch with customers.
That's where SFP comes in.
The Seller Fulfilled Prime program is one way that merchants can access this huge customer base. Plus, they can do so without relinquishing control to Amazon, as FBA sellers must do.
Prime sellers can also achieve significantly higher sales, simply because their products qualify for two-day free shipping. Such a sales boost is certainly worth the effort to enroll in Seller Fulfilled Prime.
You'll also gain access to couriers with 60% percent cheaper rates, thanks to Amazon's partnerships. SFP also offers a variety of return options on top of Amazon customer service to back them up.
And let's not forget about the sales you'll make during Amazon Prime Day! So many people shop online on Prime Day that Amazon traffic even overflows to other sites.
How Does Seller Fulfilled Prime Work?
Amazon promotes Seller Fulfilled Prime because it lifts some of the burden that FBA puts on the retail giant.
By pre-qualifying professional sellers to get the Prime badge, Amazon lightens the load a bit. Plus, they also guarantee sellers meet their high fulfillment standards.
Shipping
The Seller Fulfilled Prime program allows qualified sellers to boast the Amazon Prime badge on their products. But as we said, sellers must comply with Amazon's shipping standards.

Here's what this means to sellers:
First off, you must offer free shipping and returns to customers. You will have to absorb shipping and return costs, which can be considerable.
Even with Amazon's discounted rates, you still need to maintain warehouses across the US to fulfill two-day deliveries. This means that SFP only works if sellers can include shipping costs into their budgets, and still remain competitive.
To meet such demands, you need to hand over ready-to-ship packages to the shipping company no later than 4:00 PM on each day. And that's on the same day the order comes in.
For same-day shipping, orders should pass to the carrier's hands by 1:00 PM.
Moreover, the more inventory you have, the greater the burden. This requires full logistics automation, but not every eCommerce store has this level of operations.  
Customer Service
Besides shipping, customer service can end up costing a lot. Manpower isn't cheap, and you can't just pick talented customer service pros off the street. There are outsourced customer service options, however, that can prove feasible solutions.
With Seller Fulfilled Prime, however, you do maintain control over your customer service and returns. You can set up how you want products returned, and when.
Now, Amazon's guidelines for issuing returns still apply. However, you'll get products back immediately. That means you retain control over your brand and processes.
Multichannel Capabilities
Seller Fulfilled Prime is also a great tool to set up a multichannel eCommerce strategy. How so? For starters, SFP can lower shipping costs if it's right for you. 
Be sure to calculate your costs to determine which of your products could get into Seller Fulfilled Prime, and which ones should be in FBA. 
Once you have it, you can also easily move products to FBA when order volumes threaten your metrics. Make sure to prepare for this early too, so you don't lose your eligibility.
An Alternative to Amazon FBA
FBA gives you access to Amazon Prime. The thing is that FBA may get too expensive if you either sell large or heavy items. Costs also increase when selling small items as Amazon can choose to offer them to users as add-ons instead of products for individual sales. This can also affect revenue. 
In contrast, Seller Fulfilled Prime also forfeits overweight fees. It also allows you to offer items that you can't usually sell in FBA.
You can cut back on split inventory by shipping to Amazon from your own warehouse. This is a problem for many sellers because they need to juggle inventory in two places. So, you may lose money when you sell out in one even if you still have stock in another.
Seller Fulfilled Prime allows you to customize your system so you can control inventory.
How to Get Amazon Seller Fulfilled Prime
Seller Fulfilled Prime brings a lot of advantages for sellers. To hold the privilege, however, you must be able to develop and sustain a unique infrastructure.
In short, you should be capable of supporting all of Amazon's requirements, while taking in an increased order volume.
Order Processing
Automate your inventory and order processing system to comply with two-day and same-day shipping. There are a lot of tools that can help you with this, but you need time to find the right one for your needs.
You also need a flexible and reliable pick and pack system. Also, invest in a workforce capable of handling the increased sales volumes that fluctuate throughout the year, so you can remain profitable.
Shipping
Move your products as close to the buyer as possible. This can greatly reduce shipping costs, but it requires maintaining more than one warehouse. You'll also need to manage order processing at different locations.
Small sellers can't create this level of infrastructure. In this case, partnering with a third-party logistics provider is probably the best solution.
You can arrange for same-day shipping, and get automatic return postage forms that are billed only when used.
Customer Service
Seller Fulfilled Prime requires that you issue refunds within two business days of a return request. You are also responsible for either paying the return shipping or making sure that the buyer pays.
Your system needs to have shipping and inventory management integrated so that everything can be easily tracked and there are no mistakes.
Getting Started on Seller Fulfilled Prime
You need to have a few other things as well before the actual application to Amazon SFP. First off, you need a Professional Seller Account.
Then, you must qualify for Amazon Premium Shipping. Here's how you can meet Amazon's standards:
Commit to 1- and 2- day delivery target dates.
Fulfill at least 50 Premium Shipping orders over a period of 30 days.
Ship 99% of orders on time.
Provide valid tracking IDs for at least 94% of your orders.
Keep your on-time delivery rate at 92%
Maintain your order cancellation rate below 0.5%.
Get feedback scores of 4.5 or higher on your sales over the 30-day period.
Once you meet Amazon's requisites, you'll need to pass the Prime Fulfillment Trial. Here's what this test is all about:
Fulfill over 200 orders over a period of 90 days.
Provide nationwide delivery for standard-size items.
Enable weekend pickup and delivery options.
Use Buy Shipping Services for 99% of orders.
Keep your on-time delivery rates at 99%.
Work with SPF-approved shipping carriers.
Comply with Amazon's Returns Policy.
Direct customer service inquiries to Amazon.
Once the above is completed, you can register for Seller Fulfilled Prime. Now, you can offer Prime Shipping services for your products!
Note that you should provide Amazon with tracking data for all Prime orders. The marketplace will monitor your account to make sure that you keep up with their shipping standards.
Failure to comply could result in losing your Prime benefits. In such a case, you'll have to undergo the SFP trial again.
New SPF Requirements for Amazon Sellers
In early 2021, Amazon released new Seller Fulfilled Prime standards for merchants. Most of these changes aim to provide better delivery for US customers.
Here are the new key requirements for SFP sellers:
Deliver standard-sized items six days a week.
Comply with 1- and 2- day free delivery dates.
Deliver standard-sized products nationwide.
Amazon also applied new requisites for Delivery Speed and Performance metrics. It's key to comply with these changes, so you can meet both Amazon and the customers' standards.
To help you out, we've prepared a full post on the subject, which you can access right here:
You can also reach out to the Amazon support team at [email protected], or check the SFP updates in Seller Central.
Final Thoughts
There's a bit more work involved in Seller Fulfilled Prime. Amazon won't handle the legwork, as with FBA products. However, there's more control over your brand and processes.
For starters, you'll forfeit storage fees. There are also reduced waiting times. Plus, you can always keep customers in the loop, which greatly increases delight.
Seller Fulfilled Prime is a hands-on approach to Amazon sales. It is more than matches up to FBA, and it offers Amazon Prime benefits!
So, if you got what it takes, then SFP might be your road to big profits. Good luck!
Authors

Esteban Muñoz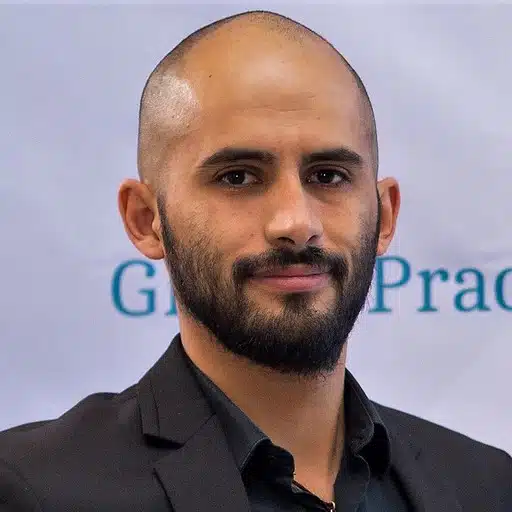 Esteban Muñoz is a content writer at AMZ Advisers, with several years' experience in digital marketing and e-commerce. Esteban and the AMZ Advisers team have been able to achieve incredible growth on Amazon for their clients by optimizing and managing their accounts, and creating in-depth content marketing strategies.