Amazon celebrated Hispanic Heritage Month 2022 with 'Amazon Cultúra'. It was a time to celebrate Latinx artists across and beyond the marketplace.
That's what we wish to explore today. Below, we explain how 'Amazon Cultúra' will benefit Hispanic sellers and artists.
What is 'Amazon Cultúra'?
'Amazon Cultúra' is part of the Hispanic Heritage Month activities on Amazon. From September 15 to October 15, the marketplace drives attention to Afro-Latinx artists.
There are over 62 million Latinx in the US, and some of them are full-time Amazon sellers. 'Cultúra' is Amazon's initiative to celebrate National Hispanic Heritage Month.
This initiative acknowledges the contributions of Latinx culture to the US. It was a unique chance for Latinx sellers to showcase their unique heritage.
How Does 'Amazon Culture' Benefit Hispanic Sellers?
'Cultúra' focuses on showcasing Hispanic Sellers within the marketplace. For example, Amazon set up a special storefront to highlight products made by Latinx artisans.
Most products featured in this storefront belong to Amazon Handmade merchants. Thus 'Amazon Cultúra' is a unique channel to feature Afro-Latinx culture from over 130 countries. Plus, it also helps support Hispanic and Latinx-owned small businesses.
Hispanic Designers
Amazon also partnered with Latinx designers to create unique fashion collections. These were featured in The Drop during Hispanic Heritage Month celebrations.
Plus, the retail giant also featured over 100 Latinx brands in the Hispanic Shop. This is a unique Amazon Store, centered around products favored by Hispanic artists.  
Hispanic Musicians and Artists in the Limelight
No celebration of Hispanic culture and traditions is complete without promoting art and music. Here's how Amazon celebrated Hispanic art.
Hispanic authors
Authors from Latin America are no strangers to Kindle Direct Publishing. For Hispanic Heritage Month, Amazon also chose to place some of the best Hispanic writers in the limelight.
'Amazon Cultúra' also celebrates books by Hispanic authors. In fact, Amazon Books highlighted a 'Must-read' Latino books section. Each book is recommended by many Latinx authors and influencers.
Hispanic Creators in Film and TV
Many Latinx voices find expression in movies and TV. Amazon Prime Video is ripe with binge-worthy content developed by Hispanic filmmakers.
One of the latest Latin productions on Prime Video is Noticia de un Secuetro. The series is based on a true story, which was chronicled in a book of the same name by Gabriel García Márquez.
Users can also find critically acclaimed pictures, such as the Mexican drama Y tu Mamá También (2001).
You can find the full collection of Hispanic-Led content on Amazon Prime Video here.
Final Thoughts
It's clear that Hispanic culture has a lot to offer. Amazon is taking notice of this. So, it won't surprise us if 'Amazon Cultúra' turns into a yearly event. Such an initiative can offer great opportunities for Hispanic entrepreneurs.
Author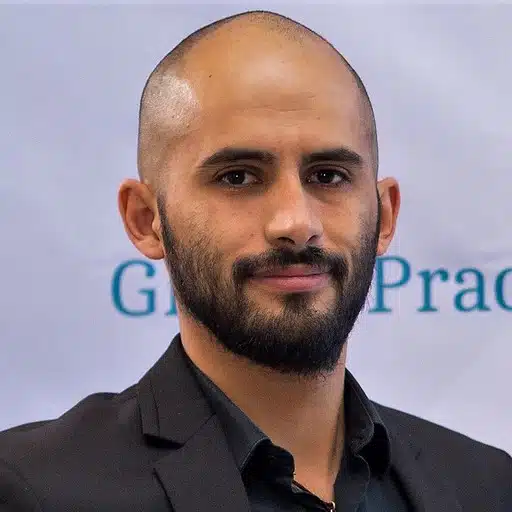 Esteban Muñoz is a content writer at AMZ Advisers, with several years' experience in digital marketing and e-commerce. Esteban and the AMZ Advisers team have been able to achieve incredible growth on Amazon for their clients by optimizing and managing their accounts, and creating in-depth content marketing strategies.