You may have heard about Amazon Kindle Direct Publishing or KDP. But what is KDP exactly? Simple: it's a full-fledged publishing platform.
Kindle Direct Publishing allows you to self-publish and sell books on Amazon. This includes both paperback and hardcover editions. 
KDP also includes eBooks, of course. This is where Amazon KDP shines. The service favors book sharing with users, via the Amazon Kindle reader, or the Amazon Kindle App.
Amazon KDP Publishing
By using the KDP dashboard, you can self-publish and upload books to Amazon. This hub is also where you can set up book covers and detail pages.
Your KDP bookshelf can include many kinds of books, which you can self-publish in 46 languages. For example:
Novels and short stories

Comics and graphic novels

Poetry and journals

Cookbooks and textbooks
Amazon KDP also grants access to the Amazon print-on-demand service. This means you'll be able to offer physical copies of any book that you sell.
Note that you'll hold the IP rights to any book that you publish on Amazon KDP. This will allow you to sell your book on Amazon with full protection.
Only make sure that you respect the book's ISBN, title, author name, and binding type. If you wish to change any of these features, you'll need a new ISBN.
Is Kindle Direct Publishing a Good Idea?
Books rank among the best-selling categories on Amazon. So yes, it is a good idea to sell on KDP. In fact, some book editions are quite unique commodities for users.
KDP also offers a huge opportunity for authors and sellers. This is because Amazon holds almost 80% of the digital book market.
All it takes to begin is creating an Amazon KDP account. Then you're ready to upload and start selling!
Plus, you can also advertise and sell each book in other marketplaces. That is unless Amazon states otherwise.
One instance where you can't sell off Amazon is when a book is part of KDP Select, which we discuss below.
Related content: 5 Steps to Sell Books on Amazon
Is Kindle Direct Publishing Free?
So, how much does it cost to publish a book on Kindle Direct Publishing? Nothing! It's free to list and publish on Amazon KDP.
The real question is: can you make money with Kindle Direct Publishing? Well, that depends on your royalty structure.
Kindle authors split royalties with Amazon. The rate depends on your book's formatting, print-on-demand services, and publishing territory.
As a rule of thumb, you can get as much as 35%-70% royalties for eBooks. Royalties for print books range between 40%-60%. The rest goes back to Amazon.
Here are the requisites to earn 35% or 70% in royalties:
Royalty Rate
Min. pricing
Max. pricing
eBook size
Delivery fee

 

35%

$0.99

 

$200.00

Under 3 MB

 

NA

$1.99

3-10 MB

$2.99

Over 10 MB

70%

$2.99

$9.99

 

$0.15 x MB
Source: JungleScout
Authors should also own the book copyrights to get a 70% royalty rate. Also, when selling physical books, the eBook's price should be under 20% of its paperback pricing.
Speaking of paperbacks, Amazon's fixed royalty rate for physical books is 60%. But Amazon will take the cost of printing out of your royalties.
The final rate depends on these factors: page count, ink type, and territory of sale. You can get an estimate by using this equation:
(Royalty rate x listing price) – printing cost = final royalty
You can also consult the Amazon KDP royalty calculator to get accurate rates before publishing on Kindle Direct Publishing.
Amazon will transfer royalties on a monthly basis. Only remember that you'll need to meet a fixed threshold, and wait around 60 days after you earn your royalties. Once that's done, you can get paid via check, wire transfer, or direct deposit.  
What is KDP Select?
We mentioned Amazon KDP Select before. This is a unique promotional service for authors, and it's exclusive to eBooks.
KDP Select offers unique marketing tools for sellers.  For example:
Kindle Unlimited.

A subscription-based service for avid readers. Think of it as a Netflix for eBooks.

Free Promotions.

Offer a book for free, over a 5-day period. You can renew this promotion every 90 days.

Countdown Deals.

Stage a 7-day price drop to entice a sale surge in the Kindle store.
But here's the catch of KDP Select. Amazon requires 100% exclusivity from authors. That means you can't publish your book elsewhere until your KDP Select contract expires.  
Also, Kindle Unlimited works on a pay-per-page model. This means Amazon will pay royalties only for each page users read.
That said, you may earn as much as 70% royalties when using KDP select. But if the program seems too restrictive, you can opt out 90 days after enrollment.
How to Sell on Amazon KDP
Ok, we reviewed the general details of KDP. Now, let's see how Kindle Direct Publishing works on Amazon.
Set Up an Amazon KDP Account
First off, create a Kindle Direct Publishing account. You can log in with an existing Amazon account, or create a unique KDP login.
Image source: Amazon
You'll just need to submit a few basic details. Then, click on Create Your KDP Account! Now you're ready to start uploading books.
Format Your Book
Kindle eBooks have their own formatting parameters. It's key that you comply with these rules to prevent layout issues with your books.
Authors and sellers can format their own books with ease. Sites like selfpublishing.com offer detailed guides on how to format KDP books using MS word, for example.
Once you finish formatting, use Kindle Create to set up the final design touches. This is a free program that allows you to do the following:
Set up chapter titles and order.

Create a content page to ease navigation.

Include front and back matter pages, such as copyright or "about the author" sections.

Set themes and styles for your book and chapter titles.

Insert images and links into the book content.
In short, Kindle Creator optimizes your books to offer users the Amazon Kindle experience. You can check out an Amazon KDP publishing tutorial here.
Once you're happy with the formatting, export your book into a KDP file.
Create a New Book Title
Sign in to KDP and go to create a new title. You can choose to start a Kindle eBook, a paperback edition, or even a book series.
Image source: JungleScout
Then, submit the requested book details to Amazon. For example book title, author, language, and edition number.  
 Image source: JungleScout
Upload Your Book
In the next window, you'll submit your book to publishing. So, select the KDP file and upload it to Amazon. Only ensure that your manuscript complies with Amazon KDP content guidelines.
Image source: JungleScout
You also need to upload a book cover, in JPEG or TIFF formats. Make sure it's at least 625 x 1000 pixels in size. The best quality measure is 1,600 x 2,560 pixels.
Here, you can also decide to enable digital rights management (DRM) for your books. This can protect your content from illegal copying, among other things. 
Price Your Book
This is the final section. Here, you can set up the territories where your book will sell. Also, you can choose to enroll in Amazon KDP Select.
Image source: JungleScout
And of course, you'll set up the final pricing and royalty rates. As we discussed before, you can go for a 70% plan or a 35% plan.
Amazon will then display the final royalties, depending on your listing price. If you agree with all the details, you can now publish your book!
Final Thoughts
To sum up, is Kindle Direct Publishing worth it? Yes, it is!
Books are among the most sold products on Amazon. Once you understand what Kindle Direct Publishing is, and how to use it, there's no limit to your bookselling success. 
For readers, Amazon KDP represents an endless hub of learning. For brands and authors, it's a chance to offer knowledge, with the click of a button.
So go and start publishing! With Amazon's Kindle Direct Publishing, sellers can drive their book sales to the next level.
Author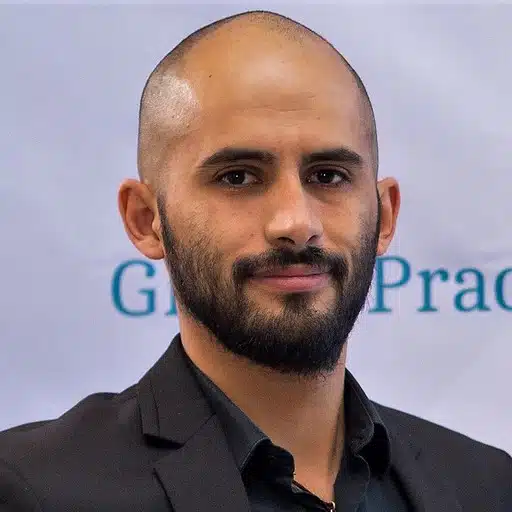 Esteban Muñoz is a content writer at AMZ Advisers, with several years' experience in digital marketing and e-commerce. Esteban and the AMZ Advisers team have been able to achieve incredible growth on Amazon for their clients by optimizing and managing their accounts, and creating in-depth content marketing strategies.