All eCommerce sellers must rely on marketplaces like Amazon. But if you want to offer clients a more personal experience, then you should learn how to sell on Shopify.
Shopify is the go-to place where sellers can create a full online store. This includes designing, uploading product catalogs, setting up a checkout cart, and enabling social media integration.
The best part is that selling on Shopify is not that hard to do. It's also a beginner-friendly platform that is quite affordable.
Below, we set up a quick guide that explains how to sell on Shopify for beginners and expert sellers.
So if this is a leap you wish to take, then let's dive right in!
An Overview of Shopify
First, let's not overly compare Shopify vs Amazon. Shopify is a more specialized platform for eCommerce sales. This sets it apart from Amazon, which works as a marketplace for third-party sellers.
Also, Shopify allows sellers to set up a complete online store from scratch. In contrast, Amazon offers limited customization features beyond Amazon Stores.
Shopify offers over 70 templates to set up unique storefronts. It also allows sellers to set up a custom URL, so their store stands out among customers.
It's the seller who chooses how big their store can be. You can scale up your Shopify store according to your needs and budgets.
Now, many other platforms also offer such services. But there are also a few features that are unique to Shopify. For example:
Payments. This is Shopify's payment service. It allows brands to handle debit and credit sales, at no additional fees.
Email automation. Brands can send up to 2,500 emails per month. It's a great way to stay connected with followers using email marketing.
Shipping. Shopify offers full carrier services to its affiliate brands. This includes label printing and partnerships with USPS, DHL and UPS.
And to sweeten things up, customer support is available 24/7. Merchants can always contact Shopify's staff via phone, chat or email to solve any issue in no time.
Why Start Selling on Shopify?
For starters, it's always best to sell in two stores. Selling on Amazon will do wonders for your business. That is, when you're not running against Amazon's ever-changing rules.
Plus, you can always integrate Amazon with Shopify to drive sales and visibility. It will also let you handle Shopify deliveries using Amazon FBA services.
In fact, Shopify facilitates app integrations. Although these come at an extra cost, you can enhance your Shopify store with many eCommerce-related apps. For example: Google shopping, product tracking, chat managers, and marketing automation tools.
So, think of Shopify as your main headquarters. It's where customers can find you, and where you can launch your business into success.
How Much does it Cost to Sell on Shopify?
As we said, it's quite affordable to start selling on Shopify. The platform offers 3 plans for new sellers.
Each plan includes features like Shopify Payments, email, app integration, and email services. However, each service has specific limitations and benefits.
Basic – $29 per month. It includes basic sales reports, 2 staff accounts, up to 77% shipping discount, and 4 stock locations.
Shopify – $79 per month. It includes pro sales reports, 5 staff accounts and 5 stock locations, and up to 88% shipping discount.
Advanced – $299 per month. Sellers can create custom reports. There's access to 8 stock locations and 15 staff accounts. Shipping discount is the same as in the regular plan.
Source: Shopify Pricing
There's a 14-day trial available to test out Shopify's perks. So, try and see how Shopify will benefit your business. You can then choose any of these tiers once the trial period expires.
How to Sell Stuff on Shopify
It's quite easy to start selling in Shopify. What's more, the platform also invites sellers to check out Shopify's very own tips on how to sell online.
However, the first step is to create your online store. This can be a bit tricky, if you don't know where to start. So let's review the process, step by step.
Create a Shopify Seller Account
First off, go into Shopify and click on "Start free trial". You'll then start a quick start process to set up your store.
Once you complete the quick guide, you can submit your basic details. For example, name, email, address and banking details.
Shopify will then redirect you to your main dashboard. Here is where you can start setting up your store.
Before you move on, click on "Select a plan" at the top of the page. Here, choose the Shopify experience that fits you best: Basic, Shopify or Advanced.
Add a Domain Name
This is a custom URL, such as amzadvisers.com. It's what users will type in a browser to find your store. So, it stands to reason that the domain name should be unique and memorable.
Shopify will set you up with an automatic domain. For example: storetemplate.myshopify.com, but that's not very catchy.
The trick is to connect an existing domain with your new store. But if you're starting from scratch, then you should buy a new domain name.
No matter your choice, Shopify will assist you throughout the entire process.
Set Up Payment Options
Go to "Set up payments" from the main dashboard. Here, you can choose from several payment methods. For example, Paypal, Amazon Pay, an external provider, or Shopify Payments.
Set up the option that suits you. If you're a seasoned seller, then go for what you already got. This will make payment easy on returning customers.
New sellers may benefit from Shopify Payments. The service accepts credit and debit card payments with a flat-rate. It'll ease up transactions as you build up your store.
Design Your Store
As we said, Shopify offers several templates to help you start designing your new store. Plus, each theme can be fully customized by sellers.
This means you can make your store look however you want. It's a blank canvas to dress up your brand. So, you get to decide what customers see, and how they see it.
Here are some of the components you can tweak:
Store header and menus
Homepage sections
Policy page
Website footer
Sellers can choose from an array of free templates. However, premium options offer more features, which can improve your design and branding.
Invest some time in designing your visuals. Great images and infographics will help customers navigate your store. That's key to increase customer retention and conversions.  
Upload your Products
Once your store design is set up, sellers can start uploading products. Go to the main dashboard and click on "Products". Then, click on "Add Products".
You can do so manually, or by uploading a CSV file. In the first case, you'll need the product builder. Here's where you can submit all relevant data for an individual item.
Here's the product data required by Shopify:
Product name and description
Item videos and images
Pricing details
Inventory and shipping data
Product variations and options
Listing page SEO
Sales channels
Search tags, types and details
Note that you can also create product collections. This is a great tool to organize products by theme or category. It's a great help for those customers that are still unsure on what to buy.
Start Selling
Try to make one or two test sales to check that your store can go into business. Once you pass this trial, you're done! Now you know how to sell on Shopify. So, get ready to go live and start selling.
Final Thoughts
Amazon is the biggest eCommerce marketplace. But it's hard to deliver a personal shopping experience on Amazon. This is where Shopify comes in.
The platform is easy to use, since it requires almost no coding skills, and it's non-expensive. It offers almost all features sellers need to manage their ecommerce business.
You can manage orders and inventory, stay engaged with users, and enhance post-shopping experiences.
Plus, you'll also keep full control of your branding. No third-party will set limits to what you can share about your brand.
When you learn how to sell on Shopify, the control is yours alone. And so is your success.
Author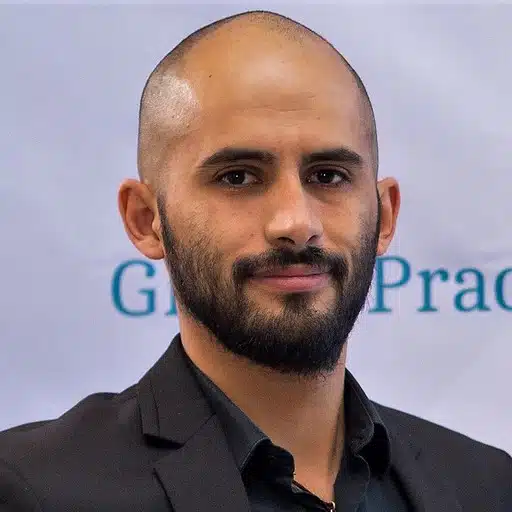 Esteban Muñoz is a content writer at AMZ Advisers, with several years' experience in digital marketing and e-commerce. Esteban and the AMZ Advisers team have been able to achieve incredible growth on Amazon for their clients by optimizing and managing their accounts, and creating in-depth content marketing strategies.