Amazon is changing the face of tailored marketing and brand loyalty.
Only last year, Amazon launched a unique customer engagement tool. It allows professional sellers to engage with brand followers almost on a one-on-one basis.
But the retail giant is now taking things a step further with Amazon Tailored Audiences. This new tool allows brands to email repeat customers in the past year.
With such a tool, Amazon sellers can drive up their engagement and foster customer loyalty.
Let's take a deeper look into Tailored Audiences. We'll see if this is the right marketing strategy for your Amazon brand.
What is Amazon Tailored Audiences?
Tailored Audiences was released in September 2022, at Amazon Accelerate. This new tool is part of Amazon's customer engagement initiative.
Customer Engagement enables brands to review the impact of their email marketing campaigns. The tool features metrics such as open, click-through, and opt-out rates. It also tracks conversions and sales.
Just like 'Manage Your Customer Engagement', Tailored Audiences focuses on email marketing. But Amazon's new tool also features new templates and metrics to engage with customers.
Its goal is to help sellers create custom tailored marketing campaigns, based on brand loyalty and product interest.
The tool also introduces three new audiences for brands to reach with new email marketing campaigns. We'll discuss each of these new customers further below.
Related content: A Guide to the Amazon Customer Engagement Tool
How to Use Amazon Tailored Marketing Solutions
Amazon Tailored Audiences is only in its beta phase. That means it's only available for a few brands. But Amazon is expanding this tailored marketing tool for new sellers on a regular basis.
Do you think Amazon Tailored Audiences can benefit you? Then here's what you need to enroll:
Send over 10 customer engagement campaigns with more than 1,000 emails.

Maintain an opt-out click rate of under 1% for your last 10 customer engagement campaigns.
When Amazon approves your application, you can access Tailored Audiences via Seller Central. You'll find it under the Brands tab. Just click the Customer Engagement button and you're in!
How to Make Tailored Audiences
The basis of customer engagement are tailored audiences. But what are tailored audiences, exactly? Amazon Customer Engagement has 4 types of users you can engage with using Tailored Audiences:
Repeat customers

who order a brand's products more than once in 12 months.

High spend customers,

which comprise the 25% highest spending users in a year.

Brand followers

who've clicked the "follow" button in your

Amazon Store.

 

Recent customers,

which are the 20% most recent buyers from your brand.
Each tailored audience features a 14-day frequency. The only exception is for brand followers, which lasts for 7 days.
This means sellers can schedule campaigns based on audience frequency. So, you can engage with brand followers one every 7 days.
At the same time, you can also send emails to repeat customers at the same time. Therefore, sellers can overlap different tailored audiences to reach more users.
Also, note that your tailored audience must be over 100 customers, so you can contact them via customer engagement campaigns.
The only cases when Amazon will not contact a customer within your audiences are when:
The user opted out of the email marketing list.

A customer hasn't opened or clicked an Amazon email in the last 12 months.

Customers did not make an email-based purchase in 2 years.
Final Thoughts
Tailored Audiences is still in its beta testing phase. However, Amazon expects a full release of the tool in early 2023, at the latest.
As with other Amazon tools, this new feature strives to close the gap between brands and customers. You can share meaningful email campaigns which nurture customer loyalty.
With the power of tailored marketing, sellers can raise visibility through the roof. Plus, they can also build lasting relationships with brand followers.
Author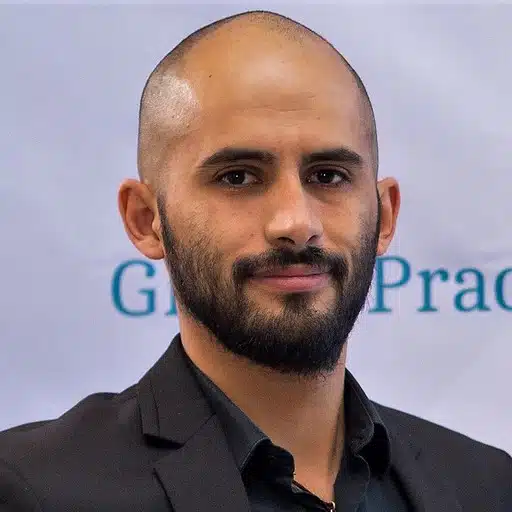 Esteban Muñoz is a content writer at AMZ Advisers, with several years' experience in digital marketing and e-commerce. Esteban and the AMZ Advisers team have been able to achieve incredible growth on Amazon for their clients by optimizing and managing their accounts, and creating in-depth content marketing strategies.