Many sellers are getting ready for the St. Patrick's Day sale, and for good reason. The iconic holiday is a big sales day for Amazon brands.
Back in 2021, Jungle Scout stated that St. Patrick's Day party favors earned over $143,000. Plus, shamrock decorations made almost $600,000 on Amazon.
People are ready to celebrate the Feast of Saint Patrick as they did before COVID-19. Thus, Amazon sellers should prepare to meet their customers' needs for the event.
That's why we've come up with some great tips that'll help you make the most out of your St. Patrick's Day sales.
St. Patrick's Day Deals – Overview
The Feast of Saint Patrick is a big date for many customers. According to Jungle Scout, keywords like "St. Patrick's Day Decorations" usually register a spike between February and March.
Plus, sellers also enjoy a sales increase during the first weeks of March. This is especially true for brands that offer St. Patty's related items. Plus, Amazon Prime subscribers also place last-minute orders to celebrate the big day.
So, St. Patrick's Day offers a unique chance to delight customers with great discounts. They'll be on the lookout for offers. It's only fair that Amazon sellers give them what they want. It'll help drive visibility, and you'll stretch the momentum of your Q1 holiday sales.
Tips to Improve Your St. Patrick's Day Sales
It's important to use the holiday to your advantage, just like on Christmas or before Valentine's Day. The goal is to dress up your brand so that users can find you during the St. Patrick's Day sale.
But how can you catch the customer's attention beforehand? Let's look at some useful tips to do so.
Related content: Preparing for After Christmas Sales
Keyword Optimization
Your competition is already planning on attracting new customers. You can keep up by using relevant keywords. Go for terms that have a low difficulty for you to rank for, but that also deliver a high search volume.
You should also take advantage of the occasion. Find some St. Paddy-related keywords that you can include within a few of your listings. This will help you rank for searches that use such terms.
Ad Investment
SEO is only a part of the game. You also need to attract customers with compelling ads. Invest in sponsored campaigns to catch the attention of Amazon users. They're quite easy to set up, and you'll only pay for the clicks that your ads get.
You should also dress up your Amazon Store. Give it a holiday-themed look and showcase your St. Patrick's Day offers at the forefront. This will help customers know more about your brands, and will also showcase all your offers in a single space.
St. Patrick's Day Specials
Think about what St. Patrick's Day is about. Then, try to find which of your products could be related to the holiday. This will help you come up with a unique marketing strategy that catches the customers' eyes.
For example, you can promote books that feature some Irish cooking recipes. You could also come up with bundles for green clothing.
The idea is to make it easier for users to find items related to St. Patty's Day. But also, it's about giving them the best deals to enjoy the holiday.
Off-Amazon Engagement
Don't limit your promotions to Amazon. Go out and share your offers on social media. Let your followers know what you're planning for St. Patrick's Day. It's a chance to let them in on your deals before anyone else!
Social media is also a great venue to offer special discounts. You can offer these deals to your regular followers, or use them to drive new leads and conversions.
Inventory Preparations
As you create the hype, you'll also need to meet demand. That's why your inventory should be fully stocked to keep up with sales.
You already know what your best-selling products are. Make sure that you have enough units to keep up with orders.
Also, stock up on St. Patty's Day-related items. If these are the products you'll promote, it's important that the warehouse is ready to deliver them.
Build Up Urgency
Encourage people to take advantage of your promos. For example, set up a lightning offer on one St. Patrick's Day deal. This will help you sell as many units of the product as you can, for a limited time.
Such deals only last a few hours, but they're a great way to drive sales. It's also a great strategy to liquidate an overstocked item.
Another great tactic is to offer Prime-exclusive deals. Only Prime subscribers can access such promotions. Thus, you'll delight the most avid Amazon shoppers, and keep them coming back for more.
Final Thoughts
So, what's your goal for the St. Patrick's Day sale on Amazon? It'll take more than the luck of the Irish to drive sales before the big date.
Capitalize on the moment with great listings, unique Amazon ads, and a full inventory. Then, go and spread the word. Let your followers know what you have prepared for them.
With enough work, you'll be able to wrap up Q1 sales with a bang.
Happy St. Patty's Day!
Author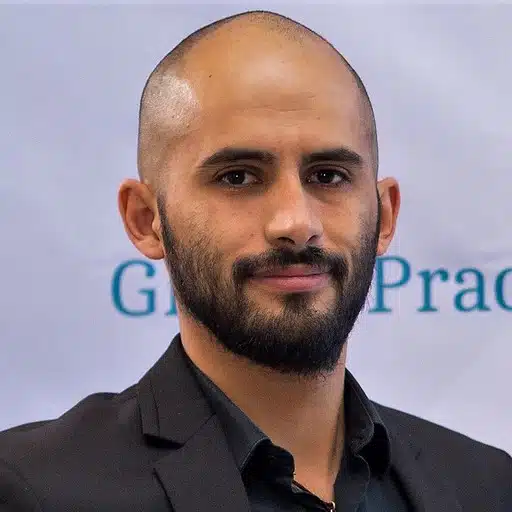 Esteban Muñoz is a content writer at AMZ Advisers, with several years' experience in digital marketing and e-commerce. Esteban and the AMZ Advisers team have been able to achieve incredible growth on Amazon for their clients by optimizing and managing their accounts, and creating in-depth content marketing strategies.