End-of-the-year offers reap big profits for Amazon FBA sellers. But most FBA sales tend to stagnate after Christmas.
That shouldn't be the case! Keeping the sales trend going will help you liquidate excess stock. Not only that, it will also help FBA sellers to kickstart the new year ahead of the game.
It's only a matter of planning for post-holiday sales. Today, we see how brands may continue to sell big after Christmas.
Let's dive right in.
1. Re-evaluate your prices
Sellers tend to lower prices for their end-of-the year sales. This is especially true for Black Friday and Cyber Monday. But after-Christmas sales require a different approach.
It's not ideal to keep your prices low, especially with fast-selling items. Most sellers will restore their prices, so you may end up losing money.
Try to stay in the game. Run a competitor analysis to see what other sellers are doing. Then, adjust your prices accordingly.
2. Set Up New Discounts
You overstocked the warehouse in preparation for the holiday sales. That's ok, but what if you now have too much inventory?
After Christmas sales are the perfect opportunity to liquidate excess stock. Here's where a new discount strategy might come in handy.
Post-holiday deals will attract customers looking to snag something they wanted at a better price. It will also help you empty the warehouse, and avoid long-term storage fees.
3. Create Product Bundles
Customers want to take the most out of their Christmas bonuses. So, chances are some users may buy new gifts well after Christmas.
Amazon deals are one way to attract such buyers, but there's no need to rely solely on discounts. Why not offer 2 products for a special price?
This is what product bundles are for! Pair up fast-selling items with a low-selling counterpart. Then, update the listing to offer both products for the same price.
4. Target repeat customers
Holiday sales are a great time to buy electronics. So, if some bought a laptop during Cyber Monday, they may look for new accessories after Christmas.
If you can keep track of repeat buyers, you can reach out and offer them items related to past purchases.
Make sure you engage with users after a sale. Keep them in the loop about products that might enhance their delight. With the proper care, you'll drive sales and convert new followers.
5. Extend Your Holiday Deals
Brand followers may keep in touch with you via email or social media. Why not engage with them to drive after Christmas sales?
Try to offer followers extended holiday deals. These limited offers can help you keep the holiday momentum. Plus, you'll also keep repeat users engaged with your brand.
But limited offers should also go beyond followers. You can set up a post-holiday ad campaign that can help you drive more sales by New Year's Eve.
Amazon FBA Selling Strategies for 2023
What happens after Christmas? The goal is to keep the sales momentum well after New Year's Day. So, let's check out a few strategies to do just that.
Consider Retail Arbitrage
Many people decide to clean up their homes after Christmas. And that's great news for retail arbitrage sellers.
This involves buying products at a discount, and then reselling them for a profit. So, sellers can go out to thrift stores and clearance sales to find unique offers. Then, they can resell those products on Amazon.
Retail arbitrage is a great business model for new sellers. Plus, it's also a great way to stock up on items with a good sales history.
Amazon Subscription Boxes
Let customers start off the new year with a unique experience. This is the goal of Amazon Subscription Boxes. The program enables Amazon brands to ship products with a unique packing. The goal is to offer personalized deliveries for customers.
Granted, sellers must cover all shipping costs. Plus, the program is exclusive to Amazon Professional sellers who can ship across the US. But if you can enroll, you'll increase your chances of securing your customers' loyalty.
Go the Influencer Way
Influencer marketing is a $16.4 billion industry, as of 2022. Many brands' pair up with influencers, because they recognize their ability to attract new customers.
FBA sellers can work with these personalities using the Amazon Influencer program. This initiative allows influencers to pair up with brands on Amazon.
The goal is to give brands a boost in their online presence. In return, influencers earn a commission for the Amazon products that they advertise.
You can learn more about the Amazon Influencer program here.
Consider Dropshipping
This is another popular Amazon business model. Dropshipping allows sellers to buy stock from third-party suppliers. So, it's about buying at wholesale, and then selling for a profit.
In some cases, manufacturers also take care of fulfillment. So, dropshippers only need to worry about promoting their brand and selling their products.
The key is to keep up with sales trends, so you know which are the best products to order and sell on Amazon.
Replicate Your Success
Every year ends with new lessons and experiences. Why not put them to good use next year? As you set new goals for your FBA store, solidify yours with last year's best performing strategies.
Look back at your performance. See what worked best, which products sold better. Then, focus part of your strategy in reinforcing your most successful strategies.
Also, reinvest some of your profits into brand new products or strategies. Remember, you can't go far without taking risks.
Final Thoughts
Don't slow down your post-holiday sales. It's better to keep the momentum going even after the Q4 selling events.
Think of it as your Holiday clearance time. You'll make room for new stock, and also keep users engaged for more sales next year.
Make sure to contact us if you want help setting up a profitable end-of-the year campaign.
With the proper after-Christmas sales strategy, you can start off next year with an ongoing success streak.
Author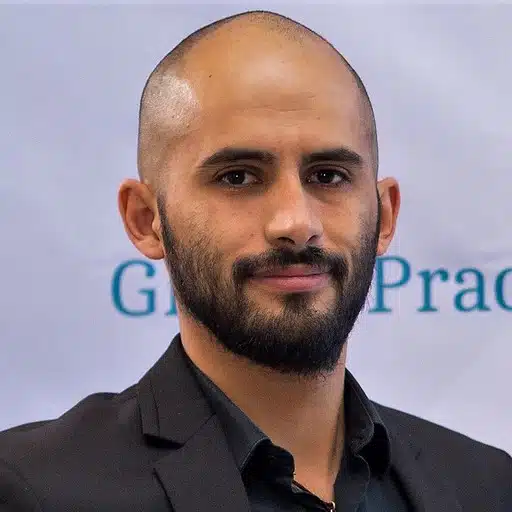 Esteban Muñoz is a content writer at AMZ Advisers, with several years' experience in digital marketing and e-commerce. Esteban and the AMZ Advisers team have been able to achieve incredible growth on Amazon for their clients by optimizing and managing their accounts, and creating in-depth content marketing strategies.