As with Facebook's and IG's stores, the TikTok Shop was born out of opportunity. It started as an organic effort between creators and followers.
Now, TikTok features an official store, available for users (aka TikTokers) and eCommerce Sellers alike.
Being part of one of the most popular apps around, TikTok Shop can help online brands to engage with thousands of new customers on a daily basis.
Today, we tap into the inner workings of TikTok Shop. We'll review how sellers can use it to drive your reach, conversions, and sales.
Scroll down to find out more!
What is the TikTok Shop?
TikTok's history goes back to 2014. However, it wasn't until 2020 that the app found overwhelming success.
Granted, TikTok was already popular with teenagers. But the COVID-19 pandemic boosted the app's popularity among people of different age ranges.
Since then, the app's become a unique marketing venue to drive brand visibility. Now, the social media giant is driving things further with TikTok Shop.
As we stated, the TikTok Shop allows Brands to advertise and sell within TikTok itself. You can tag products into videos that users can click on to learn more about specific offers.
It's the merchant's choice to redirect users to a unique storefront or to let users complete a purchase directly on TikTok.
The store also enables sellers to make use of live streams, demos, or product showcases, to advertise products.
How Do I Access the TikTok Shop?
Currently, TikTok Shop is open to 4 types of entrepreneurs: 
These options come with a few prerequisites for users. Let's take a look at each one:
TikTok Shop is on its way to welcoming US sellers into the fold. You can read more about it here.
All of these sellers must provide a few mandatory details to TikTok. For example address and phone number, banking details, and shipping info. Once you're done, you can upload products and start selling.
You'll be able to manage your TikTok Shop via the Seller Center. Here, you can manage listings, stock, customer service, and ads.
Why Use the TikTok Shop?
Influencer Marketing Hub states that TikTok has over 1 billion users. Back in 2021, TikTok registered 62 million downloads, only in January.
And let's not forget about eCommerce's rapid growth over the years.
eMarketer states that retail social commerce sales in the US will surpass $56 billion by 2023. By 2025, that revenue is expected to reach almost $80 billion.
These facts alone should entice sellers to tap into TikTok Shop. It's fertile ground to engage with new customers!
How to Sell on TikTok
If you have experience selling on Facebook, then you're off to a good start. TikTok shop is also similar to IG shopping, so there won't be a big learning curve to start selling.
The first thing you'll need is to activate your shopping tab. This little icon allows users to navigate from stories into product listings.
Once a user finds a listing, make sure it's properly optimized. As with Amazon product listings, the key is to focus on quality, not quantity.
Go for appealing, high-definition visuals that look appealing. Also, make sure that each story states your brand identity. You want people to remember you, after all.
As for copywriting, TikTok product titles should fall below 34 characters. Make sure you include the key info of the item in said space.
Descriptions allow for more character. But try to say as much as you can with as few words as possible. TikTok is a fast-pacing app, so the sooner you catch the user's attention, the better.
Final Thoughts
TikTok Shop is fertile ground for online brands. It's a chance for sellers to engage with thousands of new buyers.
Plus, the store is part of one of the most popular apps around. Therefore, it features many tools that can help you engage with customers.
User views are almost a guarantee, actually. The real trick is to get creative. That's the key to building engagement and driving conversions on TikTok Shop.
Author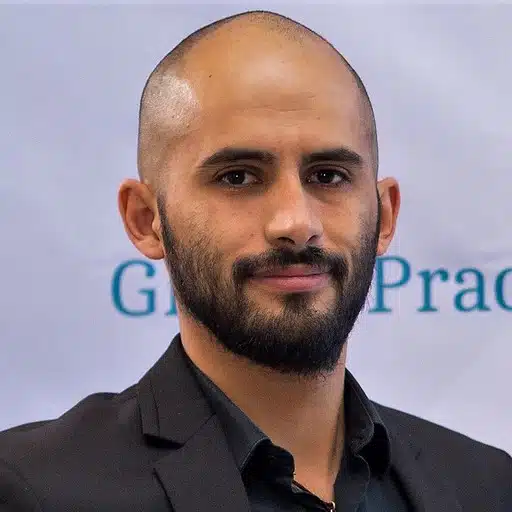 Esteban Muñoz is a content writer at AMZ Advisers, with several years' experience in digital marketing and e-commerce. Esteban and the AMZ Advisers team have been able to achieve incredible growth on Amazon for their clients by optimizing and managing their accounts, and creating in-depth content marketing strategies.