Amazon Sellers should consider USPS Sunday Delivery to enhance their shipping services.
Deliveries may be the last stretch, but they're just as important as any other stage in the selling process.
So, what if a user needs one important package to arrive before or by the weekend? A few times, the usual shipping methods won't cut it.
It's here when sellers can get a bit of help. That's why today, we share how USPS delivery on Sunday can optimize on-time deliveries.
Does USPS Really Deliver on Sunday?
That's the question, is priority mail delivered on Sunday? In a word, yes. The United States Postal Services (USPS) does deliver on Sundays, provided you meet specific conditions.
First off, there are only 2 types of USPS Sunday Delivery options:
USPS Priority Mail Express
This is among the fastest delivery services offered by USPS. It's available all year round and features a refund guarantee for customers. Here are some key features of Priority Mail Express:
Reach all addresses in the US, including PO boxes.

Free package pickup at work or at home.

Digital signature to enable package tracking.

Insurance coverage of $50-$100.

Overnight deliveries for Sundays (for an extra fee).
USPS Priority Mail Express will deliver on Sunday, as long as users ship the package overnight. Weekend delivery fees range between $24-27. The Service is available for commercial and residential customers.
Amazon Parcels
USPS has been shipping packages for Amazon since both entities signed a delivery deal, back in 2013. As of 2021, both Amazon and USPS agreed to extend delivery for Amazon users to a 7-day service.
This is an excellent opportunity for FBM Brands, who don't always enjoy the benefits of Amazon FBA.
Such sellers do enjoy some of the many perks offered by Amazon logistics. But overall, they oversee packaging and shipping on their own.
Note that this is not an exclusive option for Prime members. All Amazon users can benefit from USPS Sunday Delivery.
Having an ally like USPs can help FBM sellers take their customer service to the next level. And in time, they may be able to enroll in Seller Fulfilled Prime (SFP).
USPS Sunday Delivery Hours
There are no exact hours for USPS Priority Mail Express deliveries. Packages can reach customers as early as 10:30 am, or as late as 6:30 pm.
It's also important to know that weekend deliveries incur a special rate. As we said above, this fee ranges between $24-27. The final rate depends on the type and size of mail sent.
Besides, Sunday-specific deliveries also require an extra $12.50 fee. So, the final rate could add up to almost $40.
USPS offers a money-back guarantee for Priority Mail Express deliveries, however. So, if customers receive their mail after 6:30 pm, you can request a refund.
In contrast, Amazon parcels are delivered at noon, in most cases. Also, users can receive packages as late as 10 pm. Plus Amazon customers only need to pay the standard price for a delivery, even on a Sunday.
Additionally, Prime subscribers can order a product on Friday, and receive their delivery by Sunday or earlier. Shipping costs are taken care of by Amazon Prime.
Here's the Rub
We've established that there are Sunday Deliveries for USPS Priority Mail Express dispatches. It's also available for Amazon parcels.
That's it. USPS does not always deliver first class packages, nor retail ground mail, on Sundays. Now, there may be some exceptions to the rule.
For example, if your local mail service has a high package rate, they could opt for making Sunday deliveries. This is usually the case for peak seasons and holidays.
However, it's up to the local mail services to decide if they'll deliver on Sunday. Plus, they'll also consider the type of package before making a delivery.
Tips for Amazon Sellers and USPS Customers
Don't take USPS Priority Mail Service at face value. Like with all business-related tasks, be sure to plan ahead before using the service.
Contact USPS when you need to make an urgent or weekend delivery. They'll tell you if it's possible to schedule pick-up and shipping.

Submit a special delivery online. Once it's approved, make sure that the parcel is ready before the carrier arrives. That includes proper packaging and

labeling.

See if they can offer in-depth tracking. This means that you'll be able to see where a package is across their processing infrastructure.
Does USPS Deliver on Saturday?
The short answer is yes. Saturday is a working day for USPS, so they will deliver most types of parcels.
You can expect Saturday deliveries from 9:00 am to 2:00 pm. The sole exceptions are peak season, when parcels can arrive as late as 6:30 pm.
Plus, there are no extra fees for deliveries on Saturday. The usual fees range between $4 and $8, depending on the USPS service used. However, Priority Mail Express will still charge its usual $24-$27 fee.
You can also set Saturday as a fixed delivery date when using Priority Mail Express. And like with a USPS Sunday delivery, you can request a refund if the package arrives after 6:30 pm.
Does USPS Deliver on Holidays?
USPS does not deliver parcels on Sundays, with the exception of Priority Mail Express. This rule also applies to the following US federal Holidays:
New Year's Day

Martin Luther King Jr. Day

Presidents Day

Memorial Day

Independence Day

Labor Day

Columbus Day

Veteran's Day

Christmas
Final Thoughts
Late deliveries are no problem for Amazon Prime Sellers, but FBM merchants could use some help from outside services. Here's where USPS Sunday Delivery can lend a hand.
Enhancing your logistics with such a perk will enhance your delivery options for users.
Not only will you ensure that your products make it on time. You'll also delight customers and leave them wanting more.
Author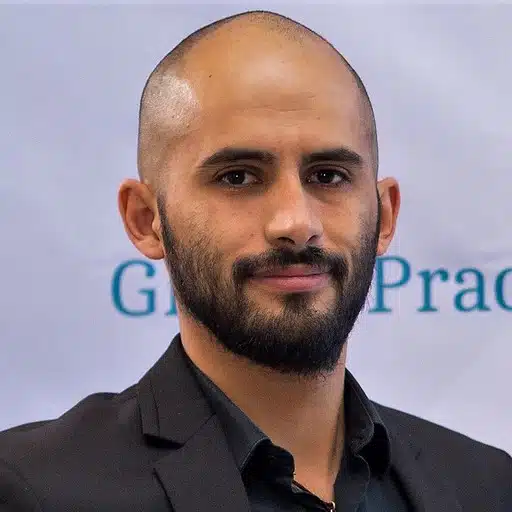 Esteban Muñoz is a content writer at AMZ Advisers, with several years' experience in digital marketing and e-commerce. Esteban and the AMZ Advisers team have been able to achieve incredible growth on Amazon for their clients by optimizing and managing their accounts, and creating in-depth content marketing strategies.