---
The "Amazon Flywheel" also known as "The Virtuous Cycle", describes the strategy Amazon third-party sellers can follow to drive traffic to their product detail pages.
Starting as a bookstore in 1994, Amazon grew to the "everything" store that it is known to be today. According to FourWeekMBA, they are earning $232 billion in revenues and more than $10 billion in net profits in 2018. In this article, let us explore one of their core strategies in ramping up their profitability. Then we'll go into how you can apply this to your growth strategy as a business.
---
What Is the Amazon Flywheel?
Before we explain how this works, let us discuss it from the perspective of its founder, Jim Collins. He discussed it in his book Good to Great, which gave this diagram its name: The Flywheel Effect.
Collins came across this idea after learning how a flywheel works. A flywheel is a metal disk or wheel that weighs more than 2,000 kilograms. It is in Trevithick's 1802 steam locomotive and Landini's tractor. It moves by first applying an amount of force to get it turning. Once it starts rolling, the counterweights placed outside its wheel begin to move and allow it to keep moving by itself in perpetual motion. Every force exerted onto it will make it turn faster and faster in the process.
Based on this principle, Collins thought about a business model in this manner: doing business involves creating a team of disciplined people backed up by a certain type of leadership and culture.
From Collins' perspective, a company can start with a group of disciplined people maintained by a strong business culture. Supported by a strong leadership structure as well, the next step is to confront a set of brutal facts that are present in the reality of the business environment. These facts are accompanied by the hedgehog concept and bring about disciplined action, whether through distribution or advocacy. The results of this venture will then help keep the company's foundation stable, thus perpetuating this cycle.
The Amazon Flywheel is an adaptation of this older concept of a business strategy. It came from Jeff Bezos back in 2001 when Jeff Wilke, CEO of Amazon Worldwide Consumer, drew this diagram on a napkin:
---
Jeff Bezos' napkin drawing is his way of localizing this concept. The plan starts by teaching how to provide customer experience to every Amazon employee. Then, while these employees work with their products, it generates traffic to Amazon's website. It will then attract other sellers to put their products on Amazon. Finally, this increases their product selection for customers, putting this never-ending cycle in motion.
The question here is:
What kind of customer experience does Amazon teach its employees to keep the business afloat?
The heart of Bezos' strategy is product price value. They opt for lower, more competitive prices to make the website appealing to customers, sellers, and brands.
---
Benefits of Applying the Amazon Flywheel to Your Business Strategy
Why would Amazon aim to sell its products at lower prices?
Customers spot this, and they are inclined to buy these items. That, in turn, brings in a lot of visitors to Amazon's site. Competitors such as third-party sellers and brands notice this, and they think about asking Amazon if they can sell their products on the marketplace.
This scenario will benefit Amazon as they can sell more products for less. Meanwhile, any business that asks to be able to sell their stuff will get more views for their product and the marketplace as a whole. Thus, this interaction is a win-win for both sides.
With these points in mind, applying this strategy in your business can give you the following advantages:
Create meaningful relationships with your competitors.
Improve brand visibility.
Speed up company growth.
Improve your company's website visitor count.
---
How to Create Your Flywheel
If you want to follow Amazon's strategy for your business, this section will discuss what you should do to shift your current approach to something more like theirs.
---
Find Prospects to Sell Your Items or Service
If you want to sell products on the behalf of your competitors, make sure you have a robust logistics-as-service framework in place before you begin.
This framework is centered on whether your business has enough warehouse capacity and a stable inventory management system. It also hinges on your company's need to improve on how fast you can send products out to your customers. If you want to invest in warehouse storage and an automated inventory system, think of how you can earn from this framework to cover these costs.
---
Sustain and Drive Momentum to Your Growth Cycle
For this kind of business model, there is a projected series of events where it is likely to fail:
Reacting without understanding
Shifting to a new direction, program, leader, event, fad, or acquisition
No accumulated momentum
Disappointing results
This tip will focus on stopping the cycle by getting rid of step 3. It happens when a company following this model fails to achieve a growing audience and invest in constant growth.
One way to break this cycle is to create a transition strategy to prevent step 2 from going into the next step. For example, say you own a flower shop, and you partnered with a local delivery company for your in-house delivery. However, you were not able to break even, and you decided to end the partnership. A while later, you get an influx of customers, and you are struggling to keep up with their orders.
In that situation, you can maintain the momentum through increasing your marketing efforts. Other ways to combat this are the following:
For getting new company partnerships and staff for your company, have a training program in place. It will help keep them in the loop on the company's original business model.
For investing in a new fad or event such as a marketing stint or selling a new product, have a growth strategy in place to entice customers to buy into it.
---
Regularly Monitor Your Product's Performance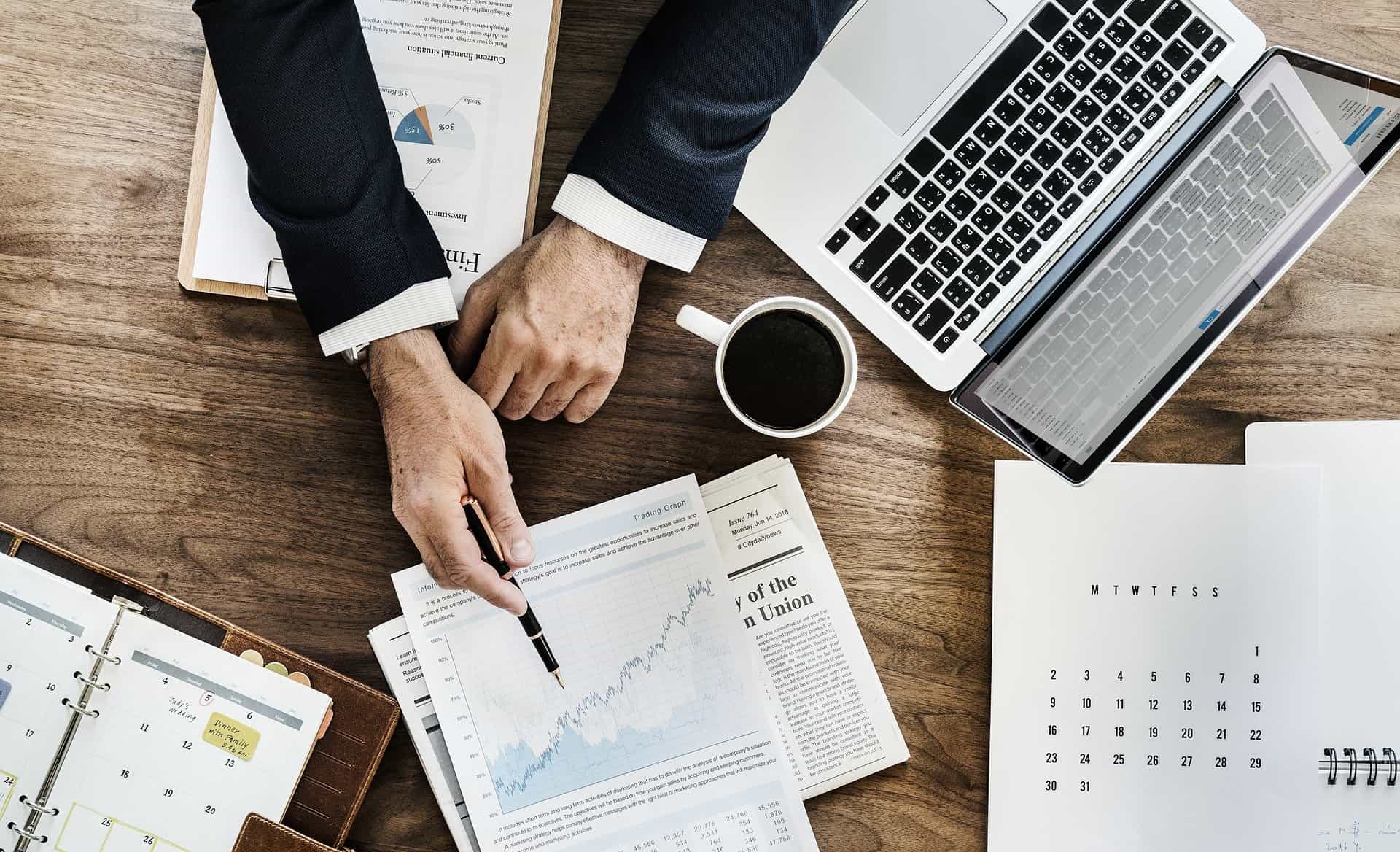 You will have to do research on how you can earn from adding a logistics-as-a-service model to the company. To do this, you would have to learn how well your product has been doing.
It can be done in several ways:
Have your customers fill out a survey
Check the number of people who bought your product on your website
Invest in a marketing campaign to gather feedback
Research how your main competitor's products fared
Doing this will help you improve your relationship with your potential customers and companies. It will also help increase your brand image and visibility at the same time.
---
Apply SEO to Your Product Listing Pages
Search Engine Optimization (SEO) is defined as increasing what kind of traffic and how much of it goes to your website by making it more visible on search engines. You are aiming to get the right amount of traffic that is interested in any of your products. It can be done with or without investing in paid advertising.
The chart below will show you what your website's product pages should have to make them more visible in various search results:
---
---
You can apply the following tips to your website to satisfy the needed metrics above:
Simplify your website's domain name
Shorten titles and headers in your website's content
Organize your website's internal links
Use the right keywords from your website's meta description to product descriptions
Invest in having your robots.txt and XML sitemap properly created
Opt for local SEO
Apply the right keywords in your brand's social media content
---
Invest in Reputation Management Tactics
According to Mention, reputation management is defined by how you, the business owner, control or improve how others see your company and brand. It can be done by learning who is saying what about your brand and take appropriate action.
This can be done in five steps. The first step is to monitor everything from articles to reviews about your brand and its products. Second, think about which review you should opt to reply to and who will respond on behalf of the company. Third, respond to backlash and negative statements in a calm, controlled manner. Fourth, reward those who react positively to you and your products. Lastly, measure how effectively you applied the first four steps.
---
Conclusion
The Amazon Flywheel is the business strategy that catapulted Amazon to the successful global retail brand it has become. You and your company can make use of Bezos' localization of Collins' model to achieve the same effect, and the same level of success, too.