The Amazon Vine program brings vendors and reviewers together to drive sales.
Customer reviews are one of the key foundations of Amazon. Thus, it stands to reason that merchants need trusty reviewers on their side. Since word of mouth is among the most powerful ad tools, what better way to harness that power than with impartial product reviews?
Below, we detail the key benefits of the Amazon Vine program and clear any misgivings you may hold about it.
What is Amazon Vine?
Launched in 2007, Amazon Vine is another great initiative designed to benefit both customers and sellers. The program is open to vendor and vendor express users only, and grants access to Amazon's top reviewers.
The Amazon Vine program allows vendors to offer free products to top reviewers. In exchange, these personalities give fair and honest reviews for said items.
This allows vendors to launch their products with a significant number of reviews. In doing so, their offers earn a unique level of social proof on Amazon. This can help brands convert shoppers into trustful customers.
Here are some key benefits of Amazon Vine:
Unbiased, honest reviews from trusted buyers.

Boost traffic to improve your conversion rate.

Drive product awareness for newly launched offers.

Garner better rankings on Amazon Search.

Find opportunities to improve your product's quality.
Related content: Take Advantage of Amazon Seller Feedback
How Does Amazon Vine Work?
The Amazon Vine program rewards those who take the time to make the marketplace a valuable asset for all customers. In return, sellers earn verified reviews and a unique boost to build their brands.
The program works in two parts: the vendor side and the reviewer side. Let's take a look at each in detail.
Amazon Vine Voices
Vine members are also known as Vine Voices. "Vine Voice" shows up as a badge next to their name. This helps to distinguish Vine reviews from organic customer reviews.
Membership is on an invite-only basis. When looking for Vine Voices, Amazon does not focus on the number of reviews a user posts, but on their quality.
The marketplace wants reviewers with a great reputation and expert knowledge of products in their specific product category.
As we mentioned above, most reviewers will get products for free. But It's important to know that Amazon can always ask Vine Voices to return the product once reviewed.
Plus, it's not expected of members to leave a positive review just for receiving a free product. The program is not an opportunity for endorsement. It's a chance to prove that you will offer high-quality products to customers.
How Do I Become an Amazon Vine Reviewer?
Amazon wants Vine Voices to have a great reputation and expert knowledge about the products they review.
Amazon invites new members based on the helpfulness of their reviews, as judged by customers themselves. For example, they can use the "helpful" button to rate a review.
The marketplace also rates the user's interest in the products reviewed by the Amazon Vine program.
Vine Voices can only write 2 product reviews at a time before requesting more items. Plus, they must submit product reviews within 30 days of receiving a request. Otherwise, their account could face temporary suspension.
Note that Amazon marks all Vine reviews with a "Vine Customer Review of Free Product" badge for full transparency.
Plus, the marketplace expects honest and unbiased reviews from Vine Voices. In the opposite case, a reviewer could also face suspension from Amazon.
Amazon Vine for Vendors
Brands interested in harnessing the power of Amazon Vine must be enrolled in Amazon Brand Registry.
In doing so, vendors get the chance to recommend their favorite products to customers. This is done by someone – handpicked by Amazon – who already has the item and knows how it works.
How Do I Get Invited to Amazon Vine?
In the past, reviewers received an Amazon Vine newsletter with the products they could choose to review. Sellers had minimal input in the products sent to reviewers. Now, brands can enroll ASINs into the program. Here's how it works:
Amazon will give you a price to list the product within the Vine program.

The price can range anywhere from $2500-$7500, based on the product category.

Once you enroll an ASIN, Amazon will have you send the product to a fulfillment center. From here, your items will be distributed among Vine Voices.

Reviewers will take a chance to assess the product. Then, they'll write and send their review to Amazon. 
Vendors can select when to make a product available to Vine Voices. Amazon will not place the product in the queue until that date.
The program also allows vendors to enroll pre-launch products. You can do this to gain a slight advantage on your competitors by garnering product reviews from day one.
Related content: Amazon Feedback Request
How to Enroll Products in Amazon Vine
The Amazon Vine program features 3 types of enrollment. Each allows vendors to register a fixed number of products:
Basic –

5 products

Plus –

10 products

Premium –

20 products
Here's how you can submit products for Vine reviews:
Sign in to your Amazon Seller Central account.

Open the

Advertising

tap and click on

Vine.

Use the

Vine dashboard

to register your ASINs.

Track the ASIN progress on the

details

page.
Sometimes, sellers won't find Vine in the advertising tab. This only means that you need to grant Vine permissions to your account.
In that case, go to Settings and then click on User Permissions. Find the advertising section and activate Vine.
A Few Considerations
Note that Amazon Vine does not accept all types of products. Here is a list of the eligibility requisites:
The item should be an FBA offer cataloged as "new".

It should have available stock in the warehouse.

It needs to be a "non-adult" product.

The listing should have a

title, image, and description.

It should have less than 30 reviews.
Besides adult-only items, Amazon Vine won't accept the following products:
Product samples

Bundle products

Heavy and Bulky items
Note that Amazon limits the amount of stock that you can enroll, based on category. In our experience, the limit is around 30 units per product. Plus, you can only enroll an ASIN once, meaning you can't reapply using different product variations.
Also, it's prohibited for sellers to contact Vine Voices about a review. The marketplace won't remove negative reviews unless they go against Amazon's terms and conditions.
Final Thoughts
Amazon Vine harnesses the power of customer reviews to drive sales for high-quality products.
We believe that having reviews from top ranked reviewers on your listing is weighted heavier in the Amazon A9 algorithm.
Granted, the Amazon Vine program cost for vendors is certainly a drawback and may not make it worthwhile for each brand.
At the very least, Vine Voices tend to write long reviews, which can help you with showing up in search results with all the added keywords.
Looking for a deeper insight? Contact us to learn more about growing your Amazon presence.
Authors
Mike Begg, Co-Founder, CMO, and Chief Strategist at AMZ Advisers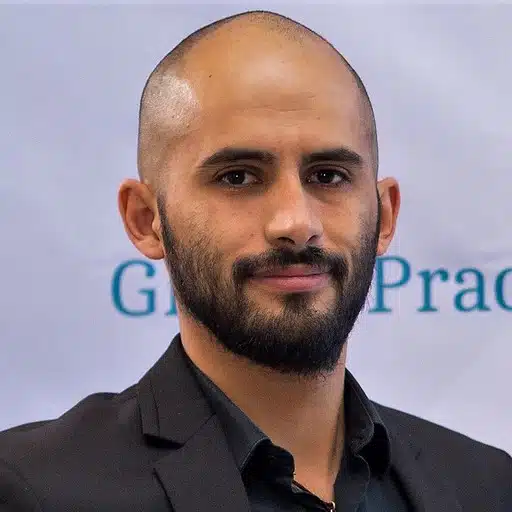 Esteban Muñoz, content writer and SEO Specialist at AMZ Advisers