The retail giant launched Amazon Local Selling back in October 2021. This service allows merchants to offer in-store product pickups and fast local deliveries.
Thanks to this new program, small and medium businesses (SMBs) can optimize their multichannel deliveries. In doing so, they can improve customer delight and gain new local followers.
Today, we take a deep look at Amazon Local Selling, to see how it empowers customers to help their local SMBs.
How Does Amazon Local Selling Work?
Here's the main idea of Amazon Local Selling: offer local deliveries or pickups to customers that are close to your physical store.
Sellers can offer local deliveries within the specific zip codes of their local shops. They can also offer the service within a 25-mile radius of their warehouses or retail stores.
Customers living outside said area won't see the local delivery option in Amazon product listings.
Here's what Jim Adkins, Amazon's VP of Recreational and Vocational Categories, said about the program:
"Local Selling presents enormous opportunities to a large number of sellers who want to bring more product selection to their Amazon business […] by integrating their physical stores and delivery capabilities with their digital operations. […] This new capability is an exciting way to help sellers reach and delight more customers with great products and convenience."
Here's how the program enhances an SMB's multichannel offerings.
Local deliveries.

Enrolled brands can self-deliver products, or partner up with

Amazon carriers

to handle deliveries.

Buy Online, Pick-up in Store (BOPIS).

When users buy on Amazon, they can choose to pick up products at your business.

Stand-alone pick-ups.

Offer and deliver products that you don't usually sell online. For example,

hazardous goods,

and bulky or fragile items.
What is the BOPIS Customer Experience on Amazon Local Selling?
Eligible products will display an "in-store pick-up" option on their Amazon product details page. When someone selects a local pickup, Amazon notifies brands so they can prepare the package.
Customers will also get alerted when their order is ready for pickup. From here on, they have a 5-day window to go and claim the product.
Note that Amazon Local Selling plans to offer curbside pick-ups in the future. This option will enable customers to pick up their orders without leaving the car.
Related content: How to Benefit from USPS Sunday Delivery
How Do I Onboard into Local Delivery?
Many brands are taking advantage of Amazon Local Selling. For example: Best Buy, Focus Camera, World Wide Stereo, DataVision, and Exclusive Furniture.
Any local, regional or national seller can enroll in the program. The service does not charge any extra fees to participate.
Regarding requisites, merchants should own a physical store or warehouse. Such locations should also feature customer service capabilities and API integration.
API integration allows you to receive notices when customers choose a local delivery or pick-up.
Plus, there is another key requisite to enroll in the program. Your brand must register as an Amazon Professional Seller. The plan costs $39.99 per month, but it empowers brands with many perks.
If you think you meet all the requirements, you can apply to the program here. An Amazon representative will contact you to review if your business is a good fit for the program. If all goes well, Amazon will help you set up your offers for local deliveries.
Why Enroll in Amazon Local Selling?
In short, the program empowers your brand so you can fulfill same-day deliveries. You can also deliver products yourself and delight customers in less than 90 minutes.
But that is only a sip of what you'll get. Let's review the 3 main benefits of Amazon Local Selling for both sellers and customers. 
Speed and Convenience
It's not easy to fulfill orders across the US, let alone the world. The Local Selling Program enables you to bypass these borders, and become a top seller within your zip code.
For instance, you can use your own trucks to guarantee 1-2-day deliveries, or even same-day fulfillment.
This perk alone will help you drive your success with the help of local customers. 
Local Brand Recognition
Selling locally can help you offer meaningful in-store experiences. In return, you'll drive delight, and encourage repeat sales.
With such advantages, you can build unique relationships with customers. That's something the Amazon marketplaces can't always provide to users.
Amazon Local Selling can also help you advertise ongoing services. For example, you can offer installation. Thus, you'll help customers make the most of their purchases and help improve their lives. 
Product Catalog Expansion
It can be difficult to sell your complete catalog on Amazon. This is due to the nature of some products. For example, bulky items like furniture are harder to ship.
Local Selling enables brands to offer their full product catalog to customers. You can decide which items will be local delivery exclusives.
This strategy will allow you to expand your Amazon deals. For example, you can offer unique handmade items that could be hard to ship across the country.
Plus, you'll gain an air of exclusivity, since only customers that are close to you will be able to buy such products.
Final Thoughts
Over half of Amazon brands are 3P sellers, and most of those are SMBs. Such merchants are already delighting customers online. But why not blur the gap between retail and eCommerce?
Amazon Local Selling may do just that.
Granted, the program is relatively new. But with a bit of time and effort, it can become a unique tool to delight your neighbors.
By doing so, brick-and-mortar shops can build stronger connections with their local buyers.
Author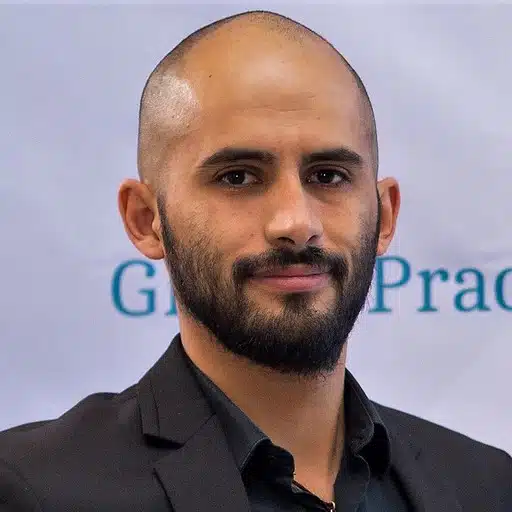 Esteban Muñoz is a content writer at AMZ Advisers, with several years' experience in digital marketing and e-commerce. Esteban and the AMZ Advisers team have been able to achieve incredible growth on Amazon for their clients by optimizing and managing their accounts, and creating in-depth content marketing strategies.