So, what's the deal with Amazon seller forums? The retail giant takes care of solving most seller issues. When you have a pricing error, or faulty metrics, Amazon is there for you.
But sometimes, it's best to get a second opinion before contacting the marketplace.
Amazon is home to millions of brands. Chances are some merchants have already faced the problem you're dealing with. And the best place to find such answers is on Amazon seller forums.
Today, we review the plethora of knowledge you can find on Amazon seller forums. We'll also suggest some of the best communities to join.
Let's dive right in!
What are Amazon Seller Forums?
Amazon seller forums are merchant-exclusive sites, where you can talk to other brands and discuss any sales issue that you can think of.
Here are some of the things you can discuss on Amazon seller forums:
Detailed information about the Amazon services for merchants. 

Unique tips on

Listing management

, marketing and SEO.

Develop new contacts to expand your business reach.

How to kickstart an

Amazon FBA or Amazon FBM

store.

Advice on how to scale up sales and beat competitors.
Most Amazon Selling forums will feature different categories, such as:
Selling on Amazon.

Here you'll find threads related to Amazon sales. For example: listing optimization,

Amazon reports

, product returns, and customer feedback.

Amazon FBA.

This category deals with

Amazon FBA

questions. For example: shipping, inventory management, customer service, or Amazon fees.
The point is quite clear. Amazon seller forums can help you tap into first-hand selling knowledge. You'll learn what works best for many brands to drive your own success!
Plus, you can also engage in chats with other sellers! This is a great way to dig even deeper into Amazon-related problems.
Every seller in the world can visit Amazon forums, submit a query and get a stream of answers. So, you can get one or many solutions to specific Amazon problems in no time!
Why Use Amazon Seller Forums?
It's hard to stay on top of all eCommerce changes, even with Amazon's help. That's why staying in touch with other sellers is paramount.
Here are some of the benefits you'll get from joining and Amazon seller community:
Troubleshooting.

A lot of experienced sellers use Amazon forums. Such veterans can help you work around specific issues you may have with your own store.

Strategy learning.

Members share the cutting-edge strategies that are helping them grow their

Amazon Stores.

Amazon trends.

Most forums keep up to date with Amazon trends. So, navigating around can help you keep up with all key changes to seller's policies.
There's no one better to tell you which tactics work best on Amazon than other sellers. And that's what Amazon seller forums are all about!
How Do I Find Amazon Seller Forums?
Ecommerce Brands should take care of each other. And since you're part of the selling community, you should consider joining Amazon Seller Forums.
But which are the best Amazon forums for you to join? You'll find many options out there, and only you can decide which are the best communities for you.
That said, we're happy to give you a head-start! Here are some of the most valuable Amazon seller forums online.
Amazon Seller Central Forum
As we said earlier, Amazon always provides for its sellers. That's why they created the Amazon Seller Central Forum.
The forum has 14 main categories. Each category deals with almost every aspect involved when selling on Amazon. For example:
FBA and FBM problems

Global sales

Fees and payments

Product Listings

Dangerous goods
Amazon's forum also has handy FAQ sections. Here, new members can find the most common issues discussed among sellers in a flash.
Webretailer
This is quite the educational community. Webretailer has over 18,000 members worldwide. It's a place where users can discuss eCommerce trends, sales software, and selling strategies.
Webretailer holds 4 key sections:
Software directory that includes independent reviews.

Dedicated forum for Amazon and

eBay sellers.

Webinar catalog.

Blog section, featuring interviews with successful merchants.
Members can get weekly newsletters discussing the latest trends in eCommerce.
EcommerceFuel
As you log in to eCommerceFuel, the site claims it's catered for 7- & 8-figure sellers. So, it's a forum designed for seasoned sellers.
EcommerceFuel holds over 1,000 high-revenue brands. That's a great hub for new merchants to learn a lot about eCommerce sales and scaling.
Note, however, that there's a subscription fee. EcommerceFuel requires a $49 monthly fee. But the price may be worth it, since you'll tap into the mind of successful sellers. 
Warrior Forum
Here's one of the oldest and largest eCommerce forums. The Warrior forum now hosts over 1.1 million members. It's a great pool of knowledge to tap into.
In fact, there's not many topics that escape the Warrior forum. Sellers can find almost anything related to eCommerce and digital marketing. For example:
Social Media Marketing

Design and copywriting

Email marketing campaigns

Link Building
And the list goes on! Plus, with so many members, the Warrior forum is a great place to find new contacts or affiliates that'll help you expand your brand's reach.
EcommerceBytes
This site holds blogs, podcasts, guides, and experienced sellers. In short, eCommerceBytes is about everything related to online sales.
Here are some of the topics you can discuss in eCommerceBytes:
Web design

Digital marketing

Product shipping

Order listing
Digital Point
It's not as big as in the early days. Regardless, Digital Point still has a lot to offer, especially for Amazon FBA sellers.
The site works as a traditional forum would. Users can browse by topics, posts, and even specific members' threads. 
Startup Bros.
Besides a forum, Startup Bros. features many eCommerce resources for sellers. For instance:
Blog posts

Podcasts

Webinars

eCommerce courses
This site covers a wide array of selling topics, from Amazon sales to importing goods to and from China.
Facebook Communities
Social Media is no stranger to forums. In fact, Facebook holds millions of groups which discuss almost any topic imaginable. Amazon sales is no exception.
Here are some of the most popular Facebook groups discussing Amazon sales:
A Few Extra Tips
While Amazon Seller Forums offer a lot of valuable data, there's also room for misinformation.
If you are a first-timer to Amazon forums, try to be on the lookout for the following red flags: 
Beware of false experts.

Ask other sellers for the most trusted forum members. This way, you'll know whose insights you can trust from the start.

Substantiate all claims.

Good advice is backed up with evidence. The best forum members will offer data to support their claims.

Follow Amazon Terms of Service.

Besides evidence, the best advice should never go against

Amazon's Terms of Service.

You don't want to damage your status with Amazon, after all.

Double check all facts.

Never take information at face value. Try to find a second and third source to back up the data you take from Amazon seller forums. 
Final Thoughts
The internet is a unique learning source for eCommerce sellers. One of the best ways to learn new selling strategies is on Amazon seller forums.
Don't underestimate the value of such communities. Tapping into other seller's experience is a great way to speed up your learning curve. Plus, you can do so at almost no expense!
So go and find new selling knowledge via blogs, videos and forums. You can also talk to Amazon experts who'll find the best solution for your problems.
In short, always seek new knowledge. That's what will separate you from the pack and drive your success.
Author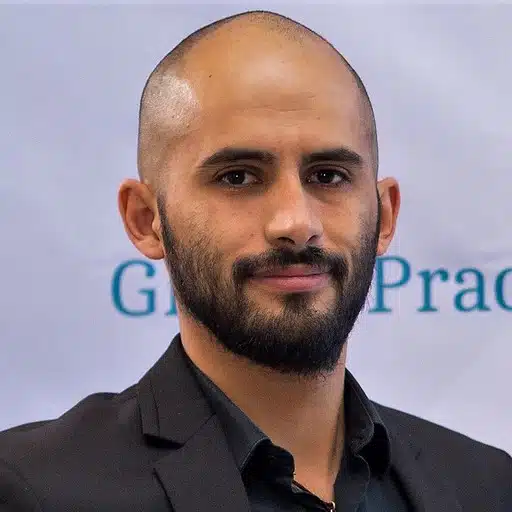 Esteban Muñoz is a content writer at AMZ Advisers, with several years' experience in digital marketing and e-commerce. Esteban and the AMZ Advisers team have been able to achieve incredible growth on Amazon for their clients by optimizing and managing their accounts, and creating in-depth content marketing strategies.