Business Insider argues that Cyber Monday is already bigger than Black Friday. The past years' stats don't lie, after all.
In 2018, Adobe Analytics stated that Cyber Monday hit $7.9 billion in online sales.
One year later, the same holiday registered $9.4 billion. And in 2020, it generated $10.7 billion.
So yes, it's safe to say that this sales date is on par with Black Friday. And this is especially true for eCommerce sales, which is what this day is all about.
But is Cyber Monday better than Black Friday? Let's find out!
What is Cyber Monday?
Black Friday is the big date for retail, but Cyber Monday is the Super Bowl for eCommerce brands.
The first Cyber Monday dates back to November 28, 2005. Its goal was to encourage customers to shop online. It's almost an extension of Black Friday, with a digital twist.
The 24-hour event favors online sales.  It's the reason why Ellen Davis, former president of the NRF Foundation, called it "Cyber Monday".
The big date always falls on the first Monday after Thanksgiving. So, Cyber Monday 2022 will fall on November 28.
Is Cyber Monday the Same as Black Friday?
Black Friday goes back to the 1950s, and it's more focused on physical retail sales. However, Cyber Monday's come to be an extension of Black Friday, as we said above.
Thus, some now call this unique time 'Cyber Weekend". In most cases, brands prepare weekend-long offers to keep customers engaged.
Oberlo states that some sellers actually use Black Friday to see which are the best promos of the day. Then, they turn those offers into the best Cyber Monday deals. This way, they can meet demand and keep users buying throughout the weekend.
Is Cyber Monday Worth It?
The short answer is yes! Although Black Friday still takes the lead, Cyber Monday sales are not far behind. In fact, the COVID -19 pandemic gave an edge to Cyber Monday deals over the last 2 years.
Besides, this date also has a few advantages over Black Friday. First, buyers don't have to wait in lines, as they do on Black Friday. Instead, they can find great deals from the comfort of home.
Plus, traditional retailers are also taking advantage of Cyber Monday. They tend to offer online deals that outsell competitors. Also, many sellers feature free shipping offers. This perk only increases customer engagement online.
In some cases, both retailers and online brands offer sitewide promotions. What's more, customers can often stack such deals! So, users can find much better offers than on Black Friday.
And to top it all off, Cyber Monday is now an international event! It's an opportunity for sellers to reach new audiences on a global scale. Many brands actually invest in remote fulfillment to meet demand from international customers
Countries like Spain, the UK, Italy and Germany celebrate Cyber Monday Sales. And that's only the tip of the iceberg.
How to Prepare
Cyber Monday is a big day in the online seller's calendar. To make the best of it, you need to be well prepared. Here's how you can get an early start.
Anticipate Demand
You need to ensure that your supply chain works at its best over this weekend.
So, make sure that you are properly stocked with products. Also, check that your staff is ready to process orders. Lastly, make sure your carrier receives packages on time.
Taking care of logistics before the big day will help you deliver orders faster and improve customer satisfaction.
Spread the Word Beforehand
Use the weeks before the big date to build momentum. Engage with your key audiences and drive them to your product listings.
Consider setting up an email marketing campaign. This will allow your followers to prepare for the best deals that you'll offer.
Also, take advantage of social media to attract new users into your deals.
Weekend Advertising
That's why paid advertising will make a difference during Black Friday and Cyber Monday.
This is not just a weekend to browse for products, it's a time for actual sales. So, you want to engage with customers along the way.That's why paid advertising will make a difference for your selling performance.
For example, lightning deals can generate many sales on Amazon. Such deals offer unique discounts to users for a limited time. Thus, what you may lose in profit, you'll make up for in sales volume.
Mobile Optimization
Customers expect a seamless buying experience from sellers. That means optimizing loading times, and a great mobile interface.
Mobile shopping is booming. You'll see that many sales come from smartphones and tablets. So, make sure that your website and listings are in top shape to drive sales.
Final Thoughts
Customers can't wait for November's big sales weekend. In fact, many users browse for new products beforehand.
Make no mistake, this will be one of the biggest sales events of 2022. So get yourself, and your followers, into a Cyber Monday state of mind.
Take advantage of the upcoming days to prepare. Improve your visibility, engage with your audiences, and share your product discounts.
With the proper strategy, you'll be set to make a steal during Cyber Monday 2022. And if you need any help, we're always ready to lend you a hand.
Happy Sales!
Author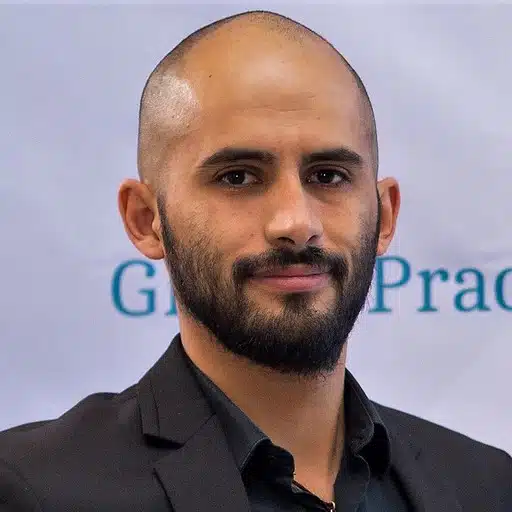 Esteban Muñoz is a content writer at AMZ Advisers, with several years' experience in digital marketing and e-commerce. Esteban and the AMZ Advisers team have been able to achieve incredible growth on Amazon for their clients by optimizing and managing their accounts, and creating in-depth content marketing strategies.