Springtime is upon us, and so is the 2023 Amazon spring sale! This is a time filled with unique dates, each representing a chance to attract customers and drive your Q2 revenue goals.
Below, we list the key events that comprise the Amazon spring calendar. Plus, we'll also share a few tips that will help you make the most of this time of the year.
With such data, you'll be able to set up your ads and stock up in advance to meet customer demand.
So, without further ado, let's see what to expect from the upcoming Amazon spring sale deals.
Amazon Spring Sale Dates
The Amazon spring sale does not refer to a unique event. In fact, the season covers many holidays and selling opportunities for brands to delight customers and drive sales.
Here are the key 2023 spring dates that merchants should keep in mind.
March
The beginning of the season comes with a few key events that sellers should mark on their calendars:
International Women's Day: March 8

St. Patrick's Day: March 17

First day of spring: March 20
March also marks the start of spring break for many students. Why not create an Amazon spring break sale out of it? It's a unique time to showcase seasonal offers like swimsuits, travel items, party décor, beach apparel, and more.
Related content: Make the Most of St. Patrick's Day Sales
April
This is a big month for Easter-related products. We recommend investing in unique keywords to attract users to such niche items. But April also has some extra holidays you should take advantage of:
Good Friday: April 7

Easter Sunday: April 9

National Pet Day: April 11

Earth Day: April 22
Related content: Selling Pet Products on Amazon
May
There are three key holidays during May: 
Cinco de Mayo: May 5

Mother's Day: May 14

Memorial Day: May 31
The first offers a chance to attract niche audiences into your listings. Design a tailored marketing strategy that caters to users' tastes. You'll make yourself easier to find, and get the chance to build personal shopping experiences.
Memorial Day is also a great time to sell specific items like American flag-related apparel. It's vital to stock up the warehouse to offer such products to your audience.
But don't neglect your other offers. Perhaps users will find a great gift for their mom across your catalog, and you should be ready to help them out.
June
Kick-off sales by celebrating Pride Month! It's a great opportunity to offer users a chance to express their gender identity with your products.
You can also keep memorial sales going up to flag day. Use your Amazon ads to keep yourself in their minds. This way, you'll help them celebrate their national price throughout this season.
Flag Day: June 14

Father's Day: June 18

Juneteenth: June 19

First day of summer: June 20
Also, keep ample inventory for those offers that may appeal to fathers across the country. Some may want to treat themselves to a new gift. Or chances are their children could want to express their love with your help.
Related content: Take Advantage of USPS Sunday Delivery
How to Make the Most of Amazon Spring Sale 2023
You don't improve sales during the Amazon spring sale without a solid, wide-ranging strategy. So, let's look at the tactics you'll need to drive conversions this spring.
Enhanced Content
There are two ways to dress up your content during spring. First off, invest in an attractive storefront that catches the user's attention.
This will be a landing site on Amazon where you can display your best-selling offers to customers. It's also a great venue to close the communication gap between sellers and buyers.
A second tactic is to create A+ product listings. Regular content focuses on text, but enhanced content puts the weight on visuals. It makes sense, since buyers first check out images when researching a product.
The key to A+ content is showcasing how a product can improve customers' lives. It's about sharing all relevant details in a clear way, designed to drive conversions.
Marketing Tactics
Amazon features many tools that can help sellers create a successful marketing strategy. Sponsored campaigns are among the most effective ones.
Sponsored Products and Brands appear in Amazon search results, or alongside product offers. They target specific keywords. However, sponsored brands can showcase multiple items within a single spot.
In contrast, brands can use Sponsored Display ads to promote items off-Amazon. They're great tools to enhance your social media marketing efforts.
Now, if you're unsure about how to get started, give us a holler. We can help you set up a unique ad strategy that's sure to increase sales and engagement.
Promos and Endorsements
Speaking of social media, you should make the most of these channels during the Amazon spring sale. It's crucial to interact with users, so they'll hear about the offers you've set up for them.
Start by offering unique giveaways and promos. This will help you increase attraction and urgency, which can drive sales during key events.
But sometimes it's best to rely on endorsements. Here's where partnering up with influencers can come in handy.
Such personalities can help you attract new audiences to your promos. Plus, they'll also help spread the word beyond Amazon.
SEO Strategy
Last but not least, update your keywords if necessary. A solid SEO strategy will boost your ranks on Amazon search. It's what'll allow you to be at the top of your competitors and attract more users.
Focus on long-term keywords, which are terms with more than 3 words. You'll attract users who are already researching products similar to yours.
But don't neglect backend keywords. These terms don't appear in the description. However, you can still use them to attract users that type those keywords on Amazon.
As a rule of thumb, use low-competing keywords that also feature high search volume. Such terms will help you attract customers that are ready to buy.
Final Thoughts
Spring is full of exciting opportunities for eCommerce. Consumers will be on the lookout for great offers from March to June. And sellers should prepare to delight them.
Look out for new Amazon trends that you can take advantage of. We also recommend setting up a long-term marketing plan. You can offer unique deals for each key holiday, and build up expectations as days go by.
Also, keep your stock levels full and healthy with seasonal products. This will help you keep up with demand, and make a steal of the 2023 Amazon Spring Sale.
Author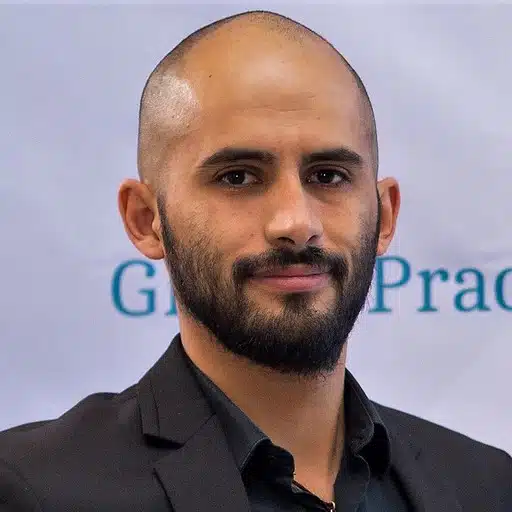 Esteban Muñoz is a content writer at AMZ Advisers, with several years' experience in digital marketing and e-commerce. Esteban and the AMZ Advisers team have been able to achieve incredible growth on Amazon for their clients by optimizing and managing their accounts, and creating in-depth content marketing strategies.