There are two simple reasons why you should start building a brand: visibility and sales.
Amazon is a great place to set up shop. Here, sellers can strive to become as visible and successful as possible.
Besides, the marketplace offers many tools that can help you showcase your brand. It's also a unique hub where sellers can grow their businesses. 
This is why sellers should ensure their brand strategy ticks all the right boxes. So here, we will look at ways to start building a brand store strategy on Amazon. 
Let's dive right in.
Add Flare to Your Listings
In the age of retail, stores dressed up their window displays to entice shoppers to buy. That was a focal point in their marketing strategy.
Online shopping has a similar equivalent. Sellers can showcase their products by creating an Amazon storefront.
Amazon Stores allow you to present your brand as an interactive site within the marketplace. You can include your product portfolio, along with your brand history.
So, you can share why users should invest in your offers, and create a unique shopping experience.
Think of it as a blank canvas. You can show off your brand your way.
Storefront Dressing
From bestsellers to new releases, your store is a showroom. Here, you can display your products in almost any manner you see fit.
Merchants can change the look and layout of their storefronts at any time. Thus, you can maximize your branding potential for each yearly quarter. And with some festive creativity, you will be able to knock up a holiday-themed design for your store.
We recommend that you separate items and compile a list. For example, a shortlist of things 'for him' and things 'for her', or for kids. Then, once you have created these lists, use them to showcase the items. 
This is a simple but effective way of highlighting multiple products at once. And hopefully, enticing customers to diver deeper into your store. 
A well-set-up 'window display' with handpicked products in the spotlight could be the simple step you need to see a large increase in growth.
You can also use the Brand Catalog Manager to keep your catalog updated. This way, users will always find the best products in your Amazon Store.
Deck Your Amazon Brand with Lots of… Promos
Holidays and seasonal events are a massive opportunity to get your brand seen. For example, there's always a huge uptick in online sales during Christmas.
But promotions aren't just for the holidays, of course. Such strategies are always of great help throughout the year
There are many Amazon seller promotions that you can use to capitalize on Amazon. For example:
Daily and weekly deals

Coupons and

lightning deals

Special events and discounts
Sellers should map out their use of promotions, though. Let's say you wish to prepare for Q4 sales. You can analyze the sales data from Q1 to Q3. This will offer some key insights relating to your current and prospective customers. 
Once you harvest all positive and negative insights, you will be well-positioned to tailor a stronger promotion strategy for Q4. In return, you'll give your brand a solid push all through the holiday season. 
Be Retail-Ready! 
Ok, you've prepared your storefront and a few promotions to boost your visibility. Now, there are 2 key elements needed to build your brand that you can't afford to overlook. 
First, make sure that you are retail-ready. Second, double-check that your inventory matches with your offers. But what does being retail-ready entails? Let's take a look.
Product Listing Optimization
Simply put, it means that your product listings are complete and accurate. They should include every bit of relevant information that a customer would and could want. 
Users want to make informed decisions before deciding to buy a product. It's as important for them as it is to your business. 
This also means you need to include accurate images of the product. You can also showcase a brief explainer video detailing the product's highlights, quickly and concisely. 
Keep an Eye on Inventory
You should follow up optimization with something that may seem obvious, but bears noting: you must have your items in stock. 
Also, triple-check supply chain changes, There's been an increase in online shopping since 2020. This surge also led to supply chain issues across the globe, due to transport and manufacturing setbacks. 
The last thing you want during a peak period is to let customers down. So be mindful of your inventory and its supply chain.
Related content: How to Liquidate Amazon FBA Stock
Don't Leave Your Ads Behind
No brand is truly built without ads. Amazon offers quite a few tools to help sellers showcase who they are, on and off the marketplace.
Sponsored Ads.

These are ad formats that allow you to display your brand.

Sponsored products and brands

can display offers on Amazon. Conversely,

sponsored display

ads can showcase your items off the marketplace.

Native Ads.

Use these ads to showcase your products within your website or on social media. You can choose from recommendation ads or custom ads. And there are also search ads, which use keywords to attract niche audiences.  

Video Ads.

Display your products and value

across streaming platforms

like Prime Video, Twitch, or Fire TV. One great perk about video ads is that you can pair them with the content most watched by your audience. So, you'll ensure that youth ads reach the right users.
Set Up Your Own Website
We've talked about the benefits of setting up a store on Amazon. But sellers should maximize their reach by creating their own website.
Having your own site is a great way to bypass Amazon restrictions on sellers. For example, FBA sellers get only half the credit for Amazon sales. With your own website, you can make the sale experience all about the customer and your brand.
Plus, a website can work as an HQ.  It's an attraction and delight hub. First, they can come in via social media. Then, users can get to know you, and then go to Amazon once they're ready to buy.
You can also ramp up things so that your site ranks high on Amazon and Google. And best of all, there are many options to build a unique site, so you don't have to start from scratch. 
Build Your Brand on Social Media
Social media is a conduit to build your brand awareness among customers. It's where you can delight new leads, and also a great place to share brand-related content.
Plus, with so many platforms including shopping features, social media is also capable of driving conversions.
But social media is a long-term game. Not only do you want to increase sales, but you also want to gain new followers. Therefore, your strategy should focus on quality content, as much as advertising.
Here are some useful tricks to boost your social media presence:
Consistency.

Post content on a regular basis, and always respond to comments or feedback. Social media is about engagement, and you must nurture this every day. Keep in touch with users, and they'll do the same for you.

Authenticity.

Use social media to enhance your brand, but don't 'disguise' it. Users will know when you're not authentic. The key is to keep the human touch at all times. That's how you build

relatability and trust.
Related content: How toLeverage the Amazon Influencer Program
Final Thoughts
Customers always turn to online shopping to buy gifts for a special occasion, or for themselves. There's no better place to get your brand noticed.
It only takes a few steps to start selling on Amazon. Then, you can use the previous tips to start building a brand identity.
With time and work, you'll make a name for yourself in the marketplace. And you'll also gain some big rewards over the year.
Author
Jean Wilson Murray is a legal expert who is a co-founder of Best LLC Services and has been helping aspiring entrepreneurs start their own companies for seven years already. During this time, he has investigated all the pitfalls in choosing the financial and management structure of a business, the establishment of companies, as well as the legal structures of enterprises and has become a highly skilled professional in this field.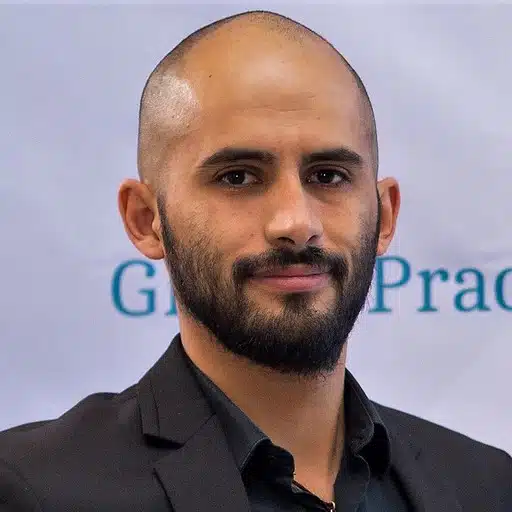 Esteban Muñoz is a content writer at AMZ Advisers, with several years' experience in digital marketing and e-commerce. Esteban and the AMZ Advisers team have been able to achieve incredible growth on Amazon for their clients by optimizing and managing their accounts, and creating in-depth content marketing strategies.